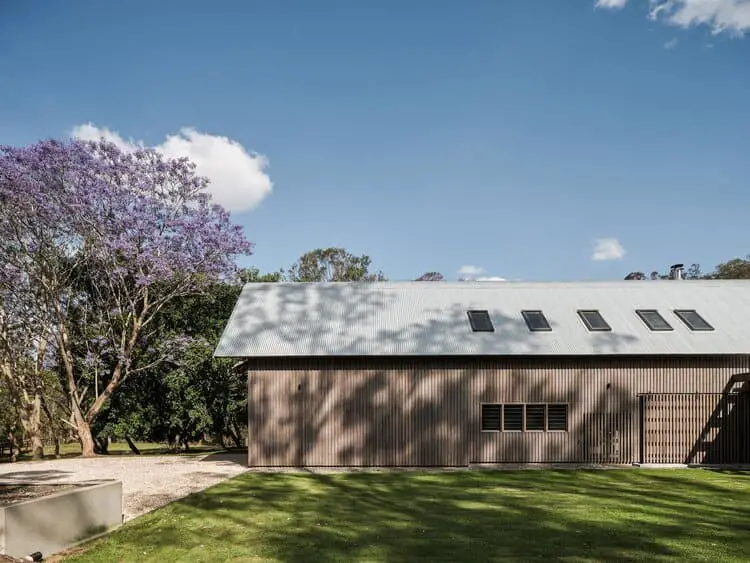 Commonly referred to as a Shed-House – 'Shouse' or Shed-Home – 'Shome', a livable shed turned house is a popular way to create a budget home with plenty of open plan living space.
The benefits of using a typical shed style layout include having large non-structural wall spans and an open-plan interior space. The style also has a striking aesthetic and grandeur which is hard to replicate in a standard home construction.
Turning a shed into a house Australia
Like the popular barn house trend in America, shed houses have become popular in Australia. Based on the traditional aussie backyard shed, a shed house uses a shed frame and converts it in to a livable house by providing bedrooms, bathroom, kitchen and living space. The benefits on using a shed frame includes a large open plan space which you can utilise how you wish. The frame also allows openings to be placed pretty much wherever you like.
How much does a shed home cost?
In Australia, a typical shed house should cost less than traditional house construction but how much you spend is up to you. A benefit of using a traditional off-the-shelf shed frame is that it is easy and quick to erect therefore saving money. 
The average cost of a shed house is around $100,000 to $200,000 depending on the size, detail and finish. A shed frame itself varies from around $30,000 for a 12mx8m (96m2) shed to $100,000 for a 30x12m (360m2) shed depending on the size and complexity. 
Can you legally turn a shed into a house?
In Australia, legally you cannot just live in a shed as they are deemed un-habitable. In order to convert it to a habitable dwelling, you need it to be engineered to a Class 1a building. You will also need council approval. This also applies if converting an existing shed in to a livable space (either a granny flat or permanent living arrangement including bathroom and kitchen). 
The process varies state by state so it is always best to speak to your local council first before committing to the process but generally, a Class 1a dwelling should have the following:
The foundation design must meet the criteria of the Building Code of Australia

A kitchen with sink and bathroom connected to the main town water or appropriate rainwater harvesting system plus connection to the local sewage system or on-site facility. 

A smoke alarm should be installed. 

Space for a washing machine

Compliance with bushfire and flood regulations
How can you turn a shed in to a house?
For ease and convenience, there are companies who specialise in shed house kit homes such as:
https://www.sheds.com.au/kit-homes/
https://www.shedsnhomes.com.au/
The benefit of using a kit home is that you can choose a design off-the-shelf with the plans and engineering ready to be submitted to the council straight away. 
The other option is to convert an existing shed frame or choose an off-the-shelf shed from a traditional shed company and then design the shed house yourself with the help of an Architect or Engineer. This creates a more unique home but can take longer.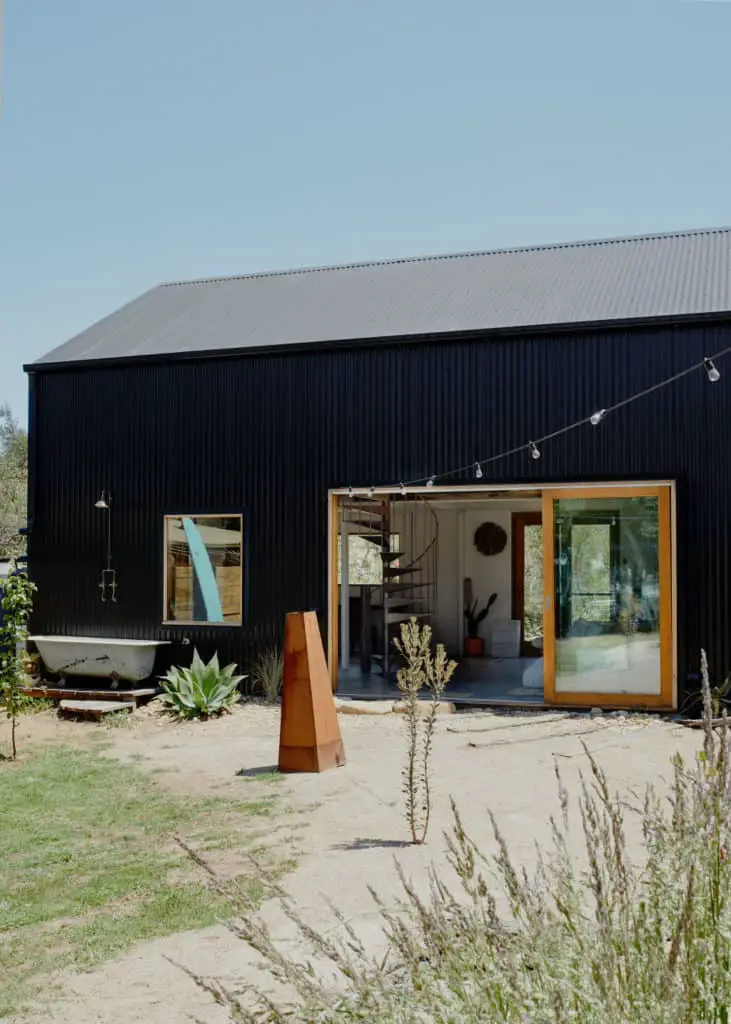 1. Rhys Uhlich's Shed House, Phillip Island, Victoria
The winner of Channel 7's Make Me a Supermodel in 2008, Rhys Uhlich is now an Australia model, fashion designer and filmmaker. Rhys has recently been living with is wife and two children in Los Angeles but decided to come back to his roots and build his dream home.
Seeking to avoid the mortgage debt cycle, the Uhlich's bought a block of land as an investment before moving to LA. Since returning, they decided to build a sustainable shed-style house with a modest $100,000.
Despite having such a modest budget, the shed home offers 120m2 of space with three loft bedrooms and a huge open plan living area. To keep costs down and reduce wastage, Rhys was very resourceful and would reuse leftover steel and timber from the main build and other un-used building materials. He even sourced every door and window from Facebook Marketplace and created the kitchen from recycled pallets.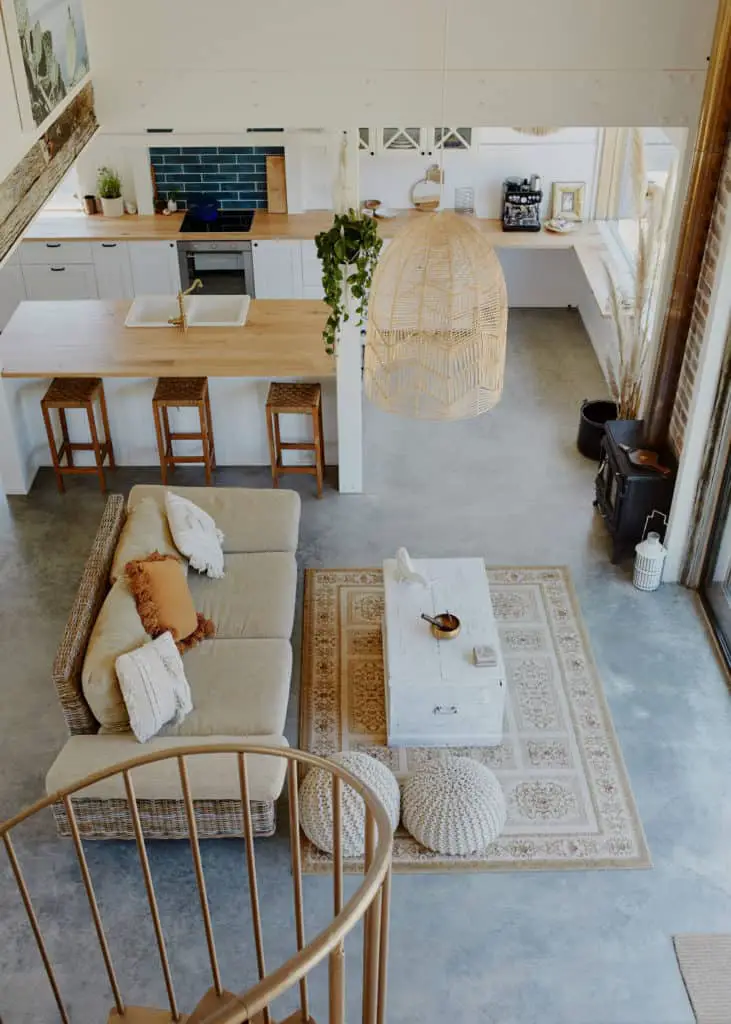 Rhys selected a shed frame from West Gippsland Sheds and instructed Caple Builders to construct it. Rhys hired local interior design firm Studio Blakemore to design the interior.
The result is a stylish black Colourbond clad shed-house with a soul and story to tell for future generations. Uhlich has documented his journey on Instagram @shedhouseaustralia and is currently in the process of making budget shed houses available to everyone via www.shedhouseaustralia.com.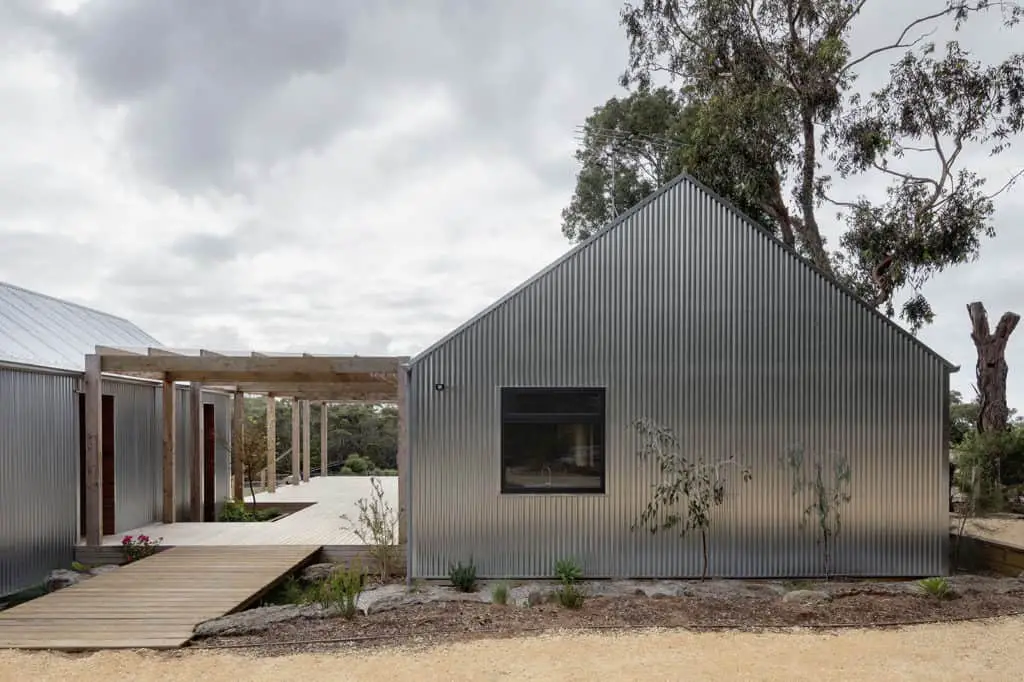 2. Wiesebrock Architecture's Shed House in Bellbrae, Victoria, 2019
Wiesebrock Architecture's debut project, this shed house was designed for a retired couple who wanted open plan, flexible spaces for themselves and guests including their adult children who visit regularly. 
Completed in 2019, the new shed house replaced an old home on the site which the couple had lived in for almost 30 years. It was more cost-effective to rebuild than to renovate so the couple took the opportunity to design a home which works well for them.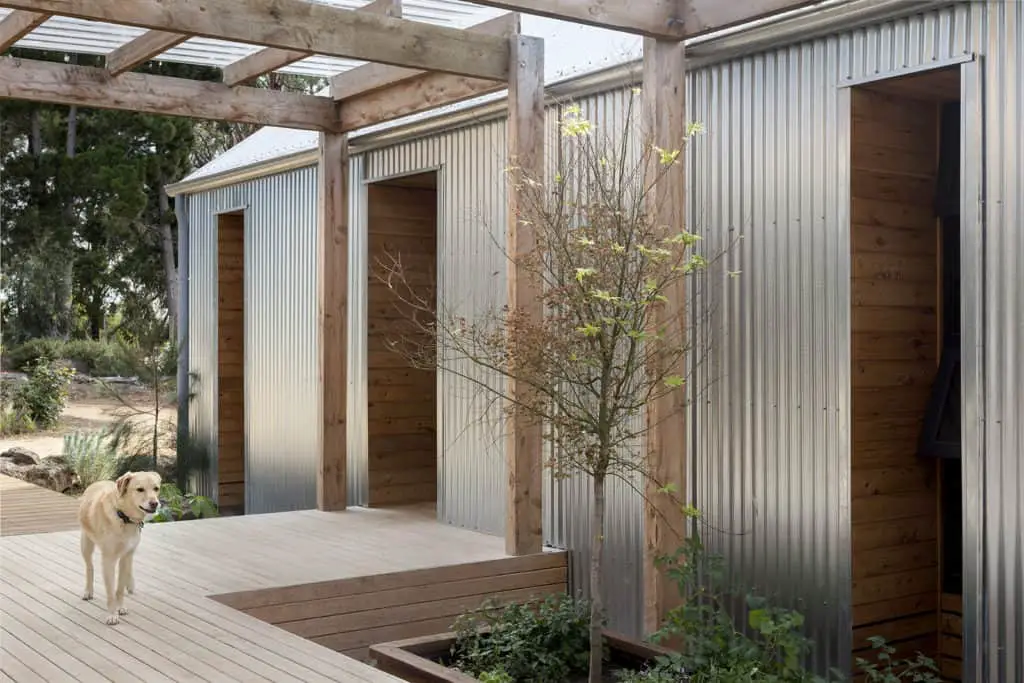 The shed house provides 180m2 of space and is based around two pavilions connected by a large central deck. One pavilion is for the couple which is a complete one-bedroom home and is easy to heat and clean. The other pavilion is for guests featuring two bedrooms, a bathroom and kitchenette which also doubles as a quiet retreat. The deck provides a lovely space to sit and take in the valley views whilst also allowing north light to flood in the living and bedroom spaces.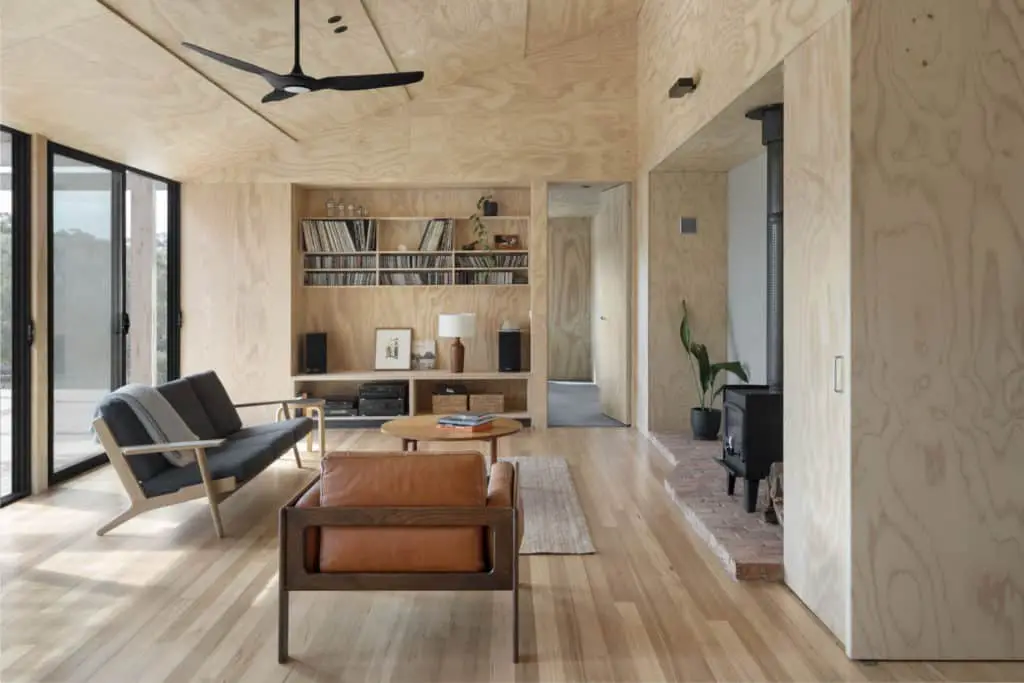 The shed is clad in low-maintenance galvanised steel which is softened internally with the use of timber throughout. Plywood sheeting has been used for its longevity and the fact it does not require painting regularly.
3. Paul Uhlmann Architects' The Barn, Pullenvale, Queensland, 2019
Brisbane based architects Paul Ulmann Architects designed this getaway retreat for a family with young children. The Barn is based on a traditional barn/shed and allows for a large open plan living space with large openings which allows the kids can come in and out as they please.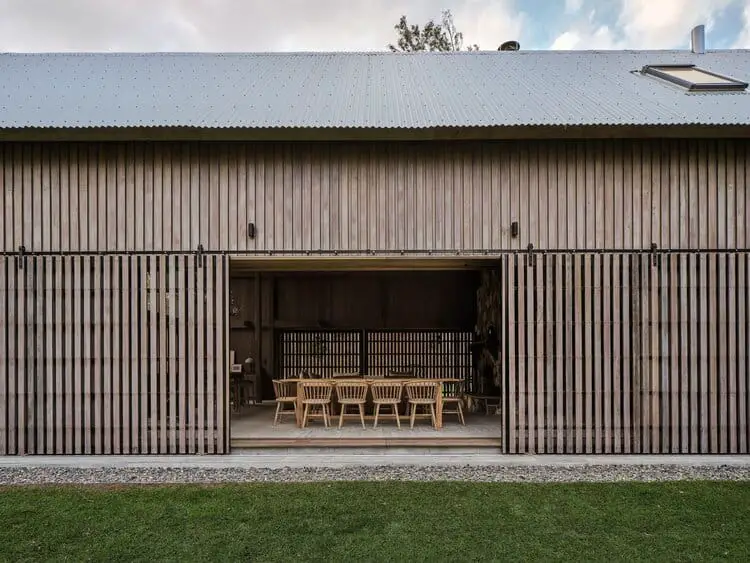 Designed as a retreat so the family can come and enjoy their horses, the barn/shed style seems a very appropriate style of building. The ground floor can be completely opened up to connect with the landscape and allows for cross ventilation. The upstairs has plenty of room for multiple children in case of guests.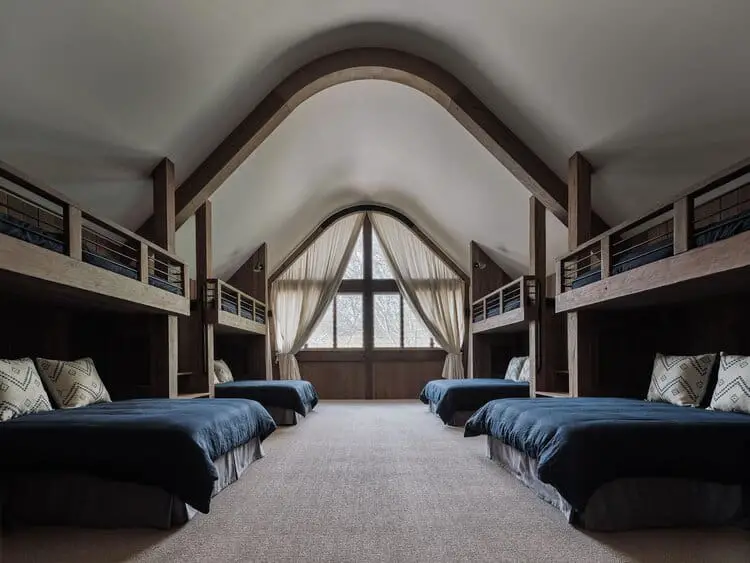 Large cathedral-like ceilings and windows frame the view of the paddocks and bushland. There are also skylights in the upstairs bedrooms to watch the stars at night time.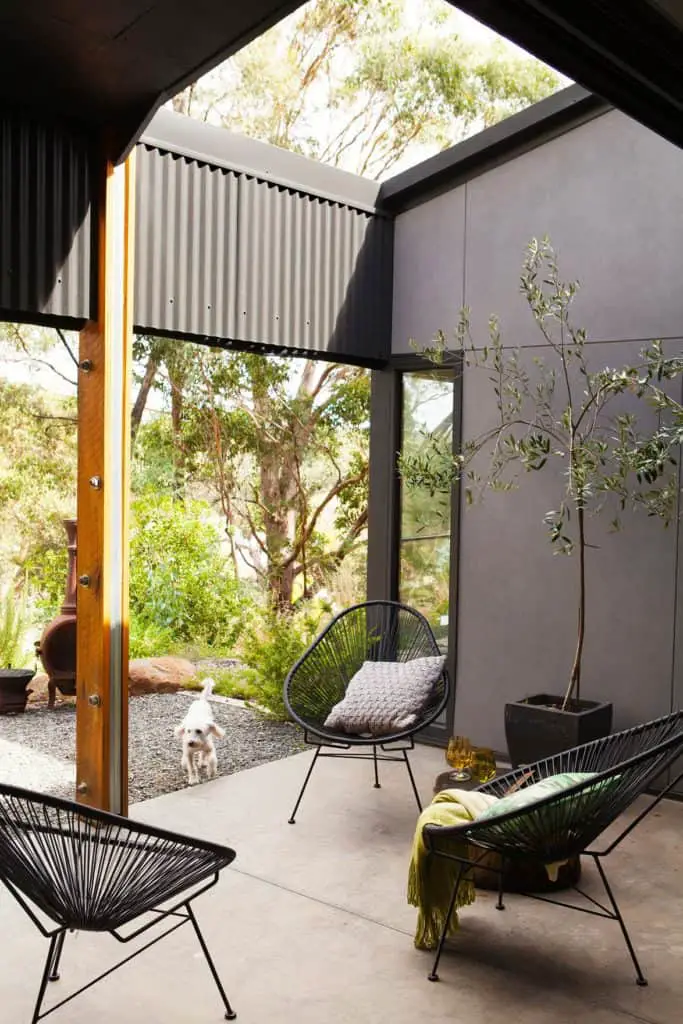 4. DP Toscano Architect's Tree-change country shed house, Daylesford, Victoria 2012
Joe Toscano, Director of DP Toscano Architects was hired to design a bush studio retreat for Pierina Dalle Nogare, a designer and maker of fashion accessories at Redivivo. 
Pierina bought the property back in 2010 and it took 18 months before planning approval was granted due to new bushfire regulations which had been recently introduced.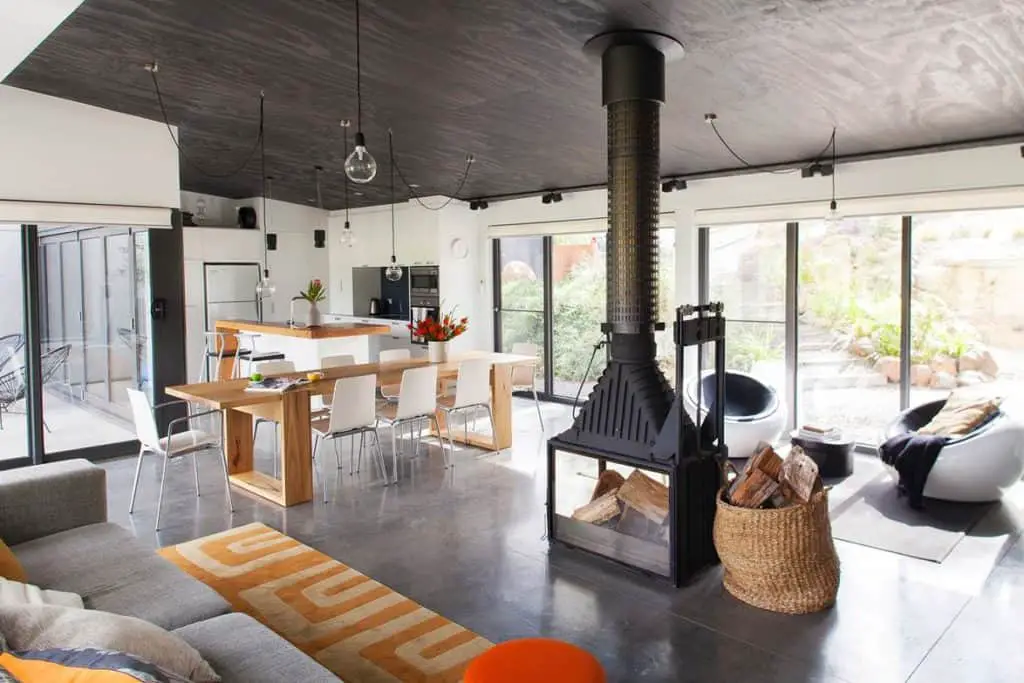 Being able to see the landscape from every part of the house was Pierina's main objective in her brief to Toscano along with being low maintenance. The plan was for this property to be a getaway space for 3-4 days a week where Pierina could work and rest. 
Toscano's solution to the brief with the modest budget was to take a standard farm shed and remodel it to suit Pierina's needs. This meant construction costs were reduced and the shed house could be erected in only 3 weeks.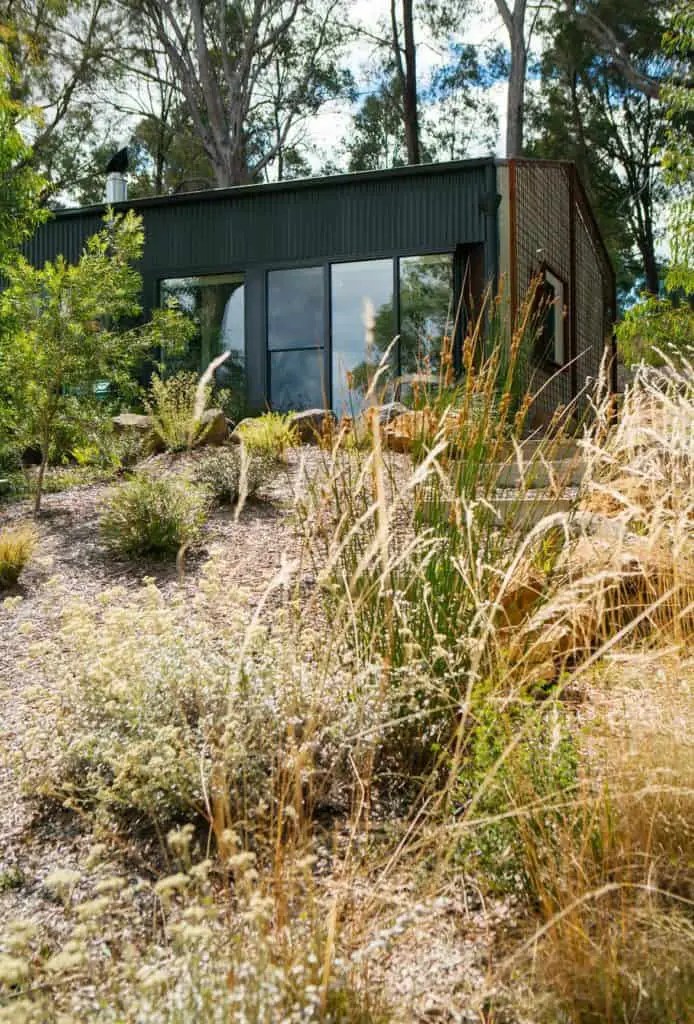 To fulfil the brief of being to see the landscape from every angle, floor-to-ceiling windows were cut in to the corrugated steel walls at the front and rear. The side walls of the two-bedroom home were constructed from translucent polycarbonate with decorative steel webbing. 
5. Atelier Andy Carson Architects' The Escarpment House, south-coast New South Wales, 2017
A nod to the farm building vernacular, this simple but elegant shed house by Atelier Andy Carson Architects sits on a rural site near the south-coast in New South Wales with views of rolling hills in one direction and the ocean in the other. 
The shed like portal frame has been transformed in to a sophisticated and aesthetically pleasing guest house with two bedrooms and a large open plan living space with spectacular views. 
The uniform dark colour of the exterior reinforces the farm building aesthetic whilst the interior is softened with timber paneling on the floors and ceilings. 
The whole western façade is made up of panels which can be adjusted to maximise light and views. The system is controlled by hydraulic cylinders hidden in the subfloor. There are two exterior decks – one for summer and one for winter using the building itself for shade or wind protection as desired. 
Sustainability wise, the building integrates rainwater harvesting with an on-site water filtration system and sewage treatment, passive solar, supplementary solar panels, double glazing, and extra-thick insulated walls.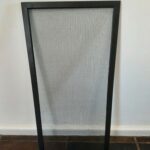 An easy DIY project, you can replace your fly screen in a...
Read More