A granny flat is a self-contained unit located on the same block of land as the main dwelling. Granny flats can be within, detached or semi-detached to the main dwelling. Services are usually shared between the main dwelling but can be metered so the granny flat tenant pays for their own usage.  
So, why is it called a granny flat? These units are typically used to house aging relatives – such as grannies – so they can be in close proximity, but still live independently from their families. Recently, they have also been rented out as AirBnB's although this can be a little trickier in some states which we will get to later.
What are the benefits of granny flats?
One of the main benefits of having a granny flat on your property is the extra living space. Not only is this extra meter squared of usable real estate space which could increase the value of the property. The extra living space also means you have an extra area to entertain, have friends or family to stay in, or rent out. 
If you have aging relatives or teenage children, a granny flat is a great way to keep them close but give them independence. They can live in the granny flat on the property and have the feeling of living on their own but close enough that if they need you, you can be right there. 
Another benefit of having a granny flat is that it could be rented out to earn extra income. Platforms such as AirBnB have made it possible for anyone to rent out their spaces. In some states, however, approval is needed so please check with your local council first. Some people are making $$$'s each month from renting out their granny flat.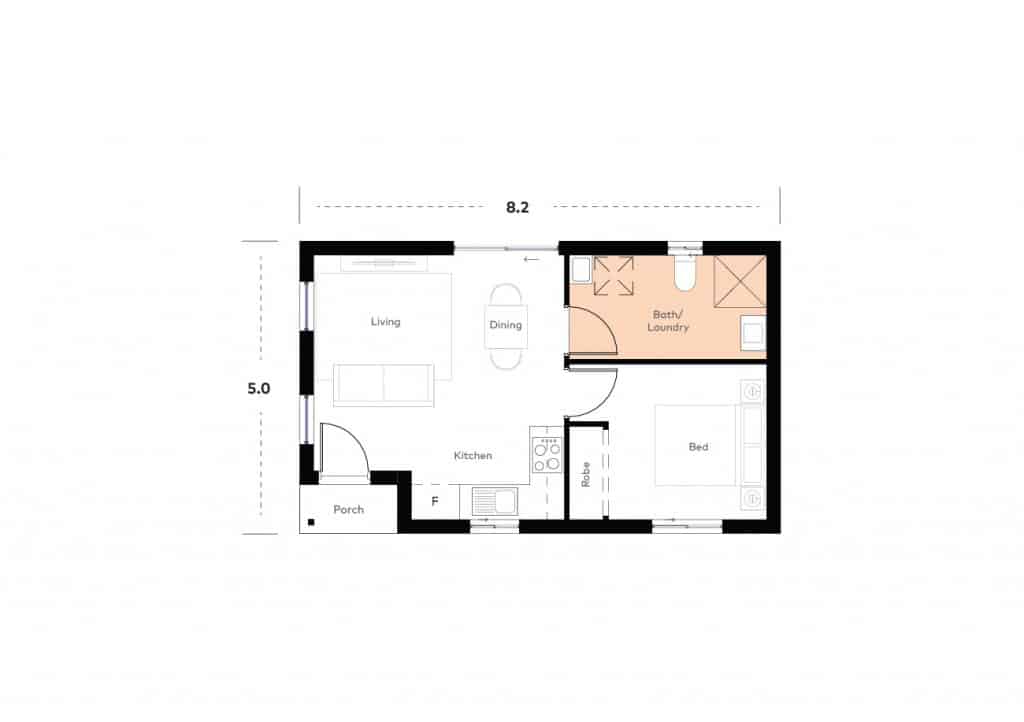 How much does a granny flat cost?
On average, a Granny flat can be built for between $90,000-$150,000. The cost depends on the size, site, fixtures, and fittings. Beware of hidden costs; some companies provide a low initial price but leave off essential costs such as services connection and internal finishes such as flooring which you will need to make the granny flat habitable.
How long does it take to build a granny flat?
There are different ways to approach a granny flat construction. You could go for a custom-built granny flat or a kit granny flat. The kit option provides a faster construction time as most of it is built off-site and is typically an 'off-the-shelf' design rather than custom. Kit granny flat providers such as Cubbit's have a wide range of different options. 
There are many different factors to take in to consideration when thinking about the timeframe for construction such as tradie shortages, development application decisions, site access and any difficulties, availability of materials. Covid has made supply chains and deliveries more difficult and costly with delays more frequent. 
There are a range of builders out there who specialise in granny flat construction such as Acrow Investments (Central Coast area), Granny & Co Homes (Brisbane area) and Atlas Living in South Australia, so choose someone local to you. They should be able to give you an idea of how long the project will take from start to finish. It is always a good idea to go with a company that has experience in granny flat construction as they will know the rules and regulations. 
Do granny flats need council approval?
Every state and council are different so it's a good idea to check specifically the council where your property is. One of the best ways to get information about your granny flat requirements is to check with the Town Planner which is usually attached to your local council.
Most councils have relaxed granny flat regulations in the last decade most likely due to housing shortages and the rise of Airbnb meaning there is more demand for secondary dwellings but there are still some regulations that must be adhered to.
To determine whether you need to submit a Development Application for a granny flat, Councils usually have criteria around the size of a secondary dwelling, who it will be used by (e.g. if it is actually for your granny or will it be rented out to someone else), proximity to boundaries, building materials (especially if you are building in a bush fire zone or flood plain). It should also be noted that a granny flat should still comply with the Australian Building Code even if development approval is not required.
Are granny flats a good investment?
So, overall are granny flats a good investment? Granny flats add metre squared living space to a property and so can add value to a property. They offer flexibility of living arrangements and can provide a revenue stream of additional income in some states. 
However, they can be a large upfront cost if you start from scratch and not all states allow granny flats to be investment properties. There are rules around utilities, rates and who can live in a granny flat. It is always a good idea to do your research before embarking on a new granny flat.  
But if it's for your granny, it is a great way for her to stay close whilst also living independently. The same is true for teenage children who want independence but are not quite ready (or can't afford) to live alone. The flexibility an additional living space can offer, can be a great benefit to your enjoyment of your property. Somewhere for friends to stay, a yoga studio when not being occupied, a rumpus for teenage children (having an additional bathroom will be a bonus in this scenario!). There are many benefits having a granny flat brings, so if you have the space and can afford it, go for it! (but make sure you follow the regulations to avoid any issues).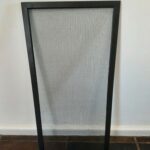 An easy DIY project, you can replace your fly screen in a...
Read More