In interiors, 2023 brings earthy tones, textured walls, and classical decoration. Sustainability is a key trend for this decade and so it makes sense that we will look to history and nature for inspiration.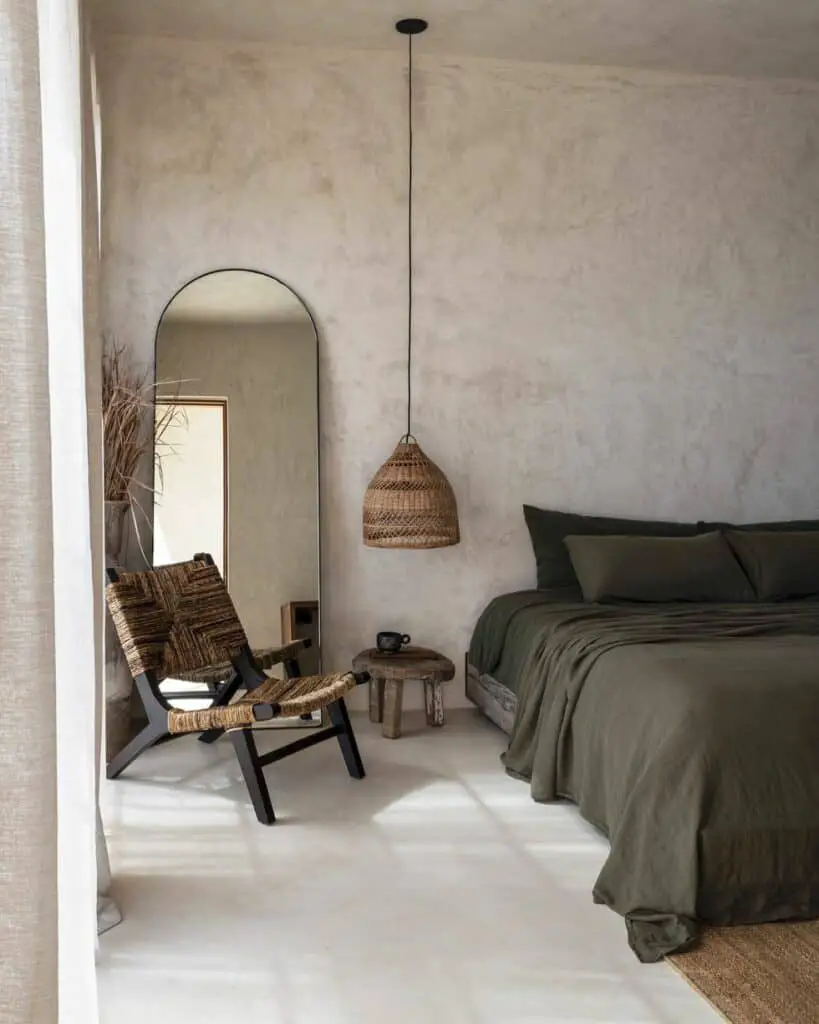 Sustainability will be a big focus this decade and not just in interior design and so it should be. Choose quality furniture pieces that will stand the test of time as opposed to disposable items which will end up in landfill. 
Investing in quality pieces helps you to create a high-end feel whilst also being good for the environment. What's more is these pieces could be passed down generations. 
The value of second-hand items seems to have increased in recent years and most people respect the value of quality pieces, so buying solid, second-hand furniture is a real investment these days, you might even make some money.
Picking natural materials over plastic is a must. We are more aware now of the hazards of using chemicals and plastics in our homes both for our health and the environment. Think natural linen over polyester; solid wood over MDF; and minimalism over clutter. 
Neoclassicism is a cultural movement including art and architecture which began in the 1760s. It is making a comeback in the architecture and interior design world today with details such as panelling, marble, decorative trim, ornate mouldings, grand fireplaces, ceiling roses, etc. The style gives an air of sophistication and a high-end feel as it was typically found in manor houses of the 18th Century. The style is similar to the Timeless Classical trend we saw in 2022, and the Traditional style we have seen recently with a bit more drama and pizzazz.
Ways to incorporate the neoclassical style into your home include:
adding timeless artwork;
bringing in ornate trim in a symmetrical pattern, for example in the image above – the same trim design is mirrored on either side of the fireplace;
Decorative mouldings such as a ceiling rose, cornice or fireplace;
To bring a modern touch, pair the ornate details with minimalist style furniture that have more modern silhouettes.  
To create cosy and tactile spaces, natural and raw materials such as textured wood, concrete, and marble are going to be popular this year. Part of this style is really touching and feeling the products to see f they feel right for the space. 
To create this look in your home, try searching for hand-made artisan pieces, linen textiles, add textured walls such as wallpaper, tactile tiles, plaster effects or paint effects such as colour washing. Colour washing gives a soft, textured look similar to lime washing or sculptural plaster. 
Colour washing can be achieved by applying a first coat of your paint to your walls and then adding glaze or water to the paint for the second coat. It is then applied in large strokes with a brush, rag or sponge to achieve a textured effect.  
Our homes are a reflection of our personality and 2023 is the year for self-expression. If bold, bright colours are your thing, go for it! I think we have been cooped up so much during covid that we realised, life is too short to be boring.
To try this trend, pick earthy tones such as deep reds, terracotta, to emerald tones such as deep green, teal and dark blue. The interior above uses shades of contrasting colours pink, orange and green to create a bright and cohesive look. 
In 2023, warmer white tones will replace the cooler grey of the last decade with more natural and cosy whites being top picks. Think Natural White by Dulux rather than Lexicon.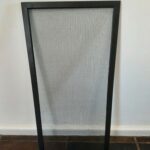 An easy DIY project, you can replace your fly screen in a...
Read More