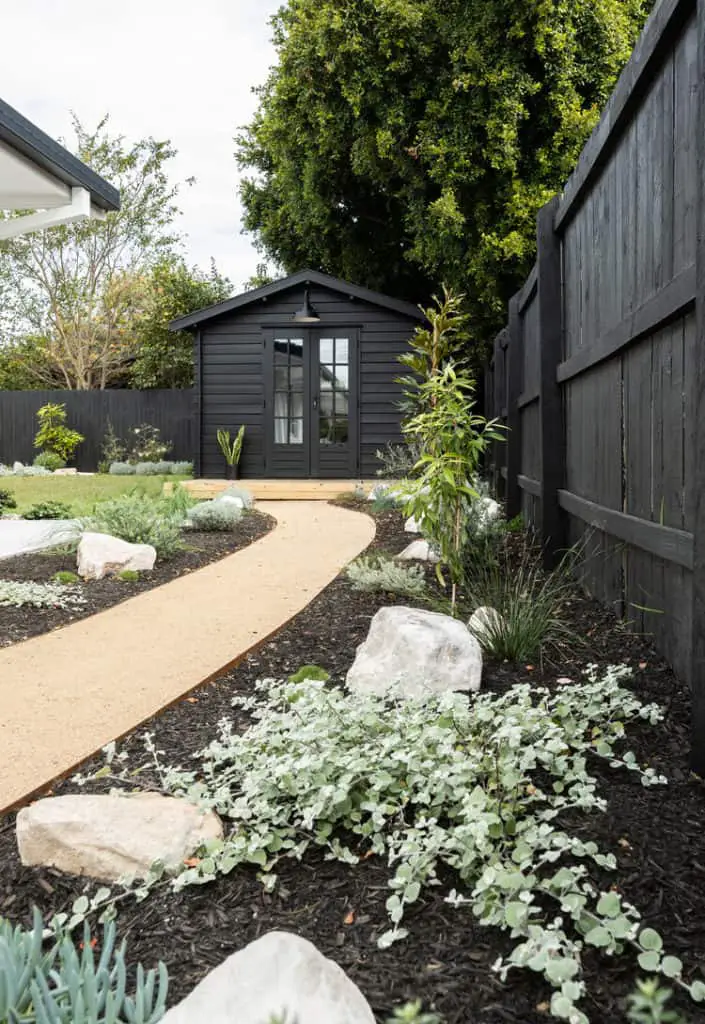 To set the scene: you and your family are all working from home. There are no more available spaces to comfortably work from other than your dining table which means you have to clear everything away before dinner. Not very practical to say the least. This is where the backyard studio comes in. Adding a valuable studio space in your garden can be a great way to create a useable, multi-functional space to work, create or relax in. What's more is that it can actually add value to your home. 
There are several options to look at if you decide to create a studio space in your backyard. For example, there are pre-fab kits, architect designed buildings, DIY kits. I'm pretty sure, if you want something specific, it is out there for you.
How much does it cost to build a backyard studio?
The typical cost of a prefabricated backyard studio is around $20,000 plus transportation and installation costs. Prices can vary depending on customisation, whether plumbing or electrics are required, planning permission, size, and finishes.
If you choose a prefabricated "off-the-shelf" designed studio, this may be the cheapest option. If you live in a rural area, transportation costs may be higher than in a metro area.
Companies such as InOutside offer a range of Backyard Studios starting at $18,500 + GST for a 12m2 space. Electrical installation, plumbing, insulation, and plastering are additional costs to bear in mind.
A DIY kit can typically cost around $10,000 depending on size. SheShedz offer a range of DIY shed kits starting at $6000 for a 5m2 shed.
An architect designed studio can cost anything from $50,000 to $200,000 and will depend on your budget, location and brief. Archiblox offer a popular range of 4.8 x 3.6m studios for between $80,000 to $150,000.  
There really is something out there for every budget and requirement. I hope the following top backyard studios give you some inspiration.
Do you need planning permission for a backyard studio?
It really depends on the states' legislation. For a small backyard shed, planning approval is not usually required in most states as long as the building adheres to the states' legislation. If your studio is going to be used as a granny flat, and includes a bathroom and/or kitchen, it generally would require planning permission.
Planning approval can be dependent on the size of the outbuilding and location on the site. For example, if it is large and can be seen from the street, then planning permission is usually required. There is also generally a limit to the height of the new outbuilding.
Some of the companies who design the backyard studios will be able to guide you through or handle the planning process for you.
It is always best to check with your local council on your specific state requirements. You can find more detailed information for your local area in the following places:
Are backyard offices tax deductible?
If you are building a backyard office for use in a home business, then generally it can be tax deductible but check with an accountant first. There may be capital gains implications if you run a business from home when you come to sell the property.
Companies specialising in backyard studios
There are many companies specialising in backyard studios throughout Australia. There is a lot of choice such as flat packed, pre-fabricated off-site and totally customised.
Here is a list of some of the companies:
*Disclaimer – I am not getting paid for recommendations and have not used these companies myself.**
1. Freshwater Studio, Sydney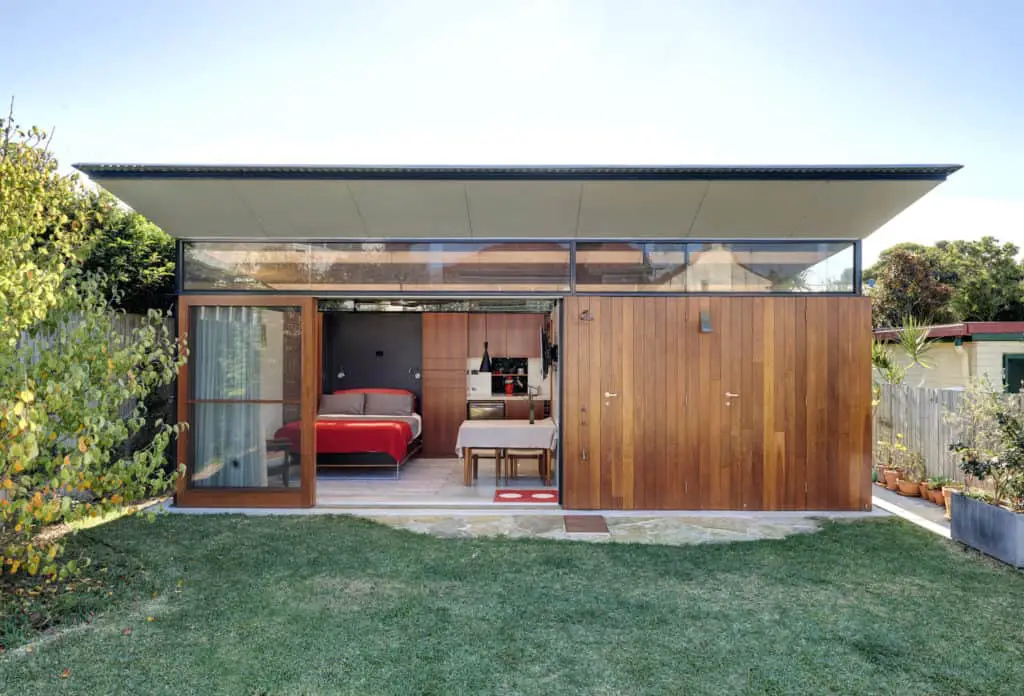 Size – 29m2 (312sqft) 
Budget – between $150,000-200,000
Uses – home office, living area with fold out bed, kitchenette, bathroom, laundry, outdoor shower, outdoor entertaining, workspace, storage.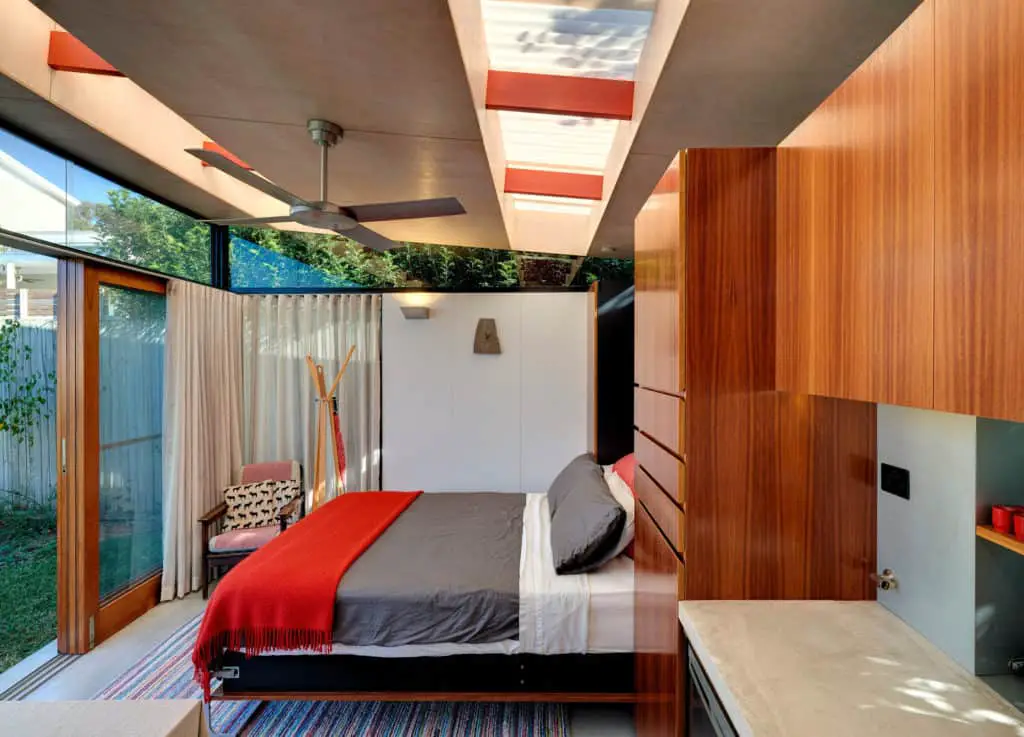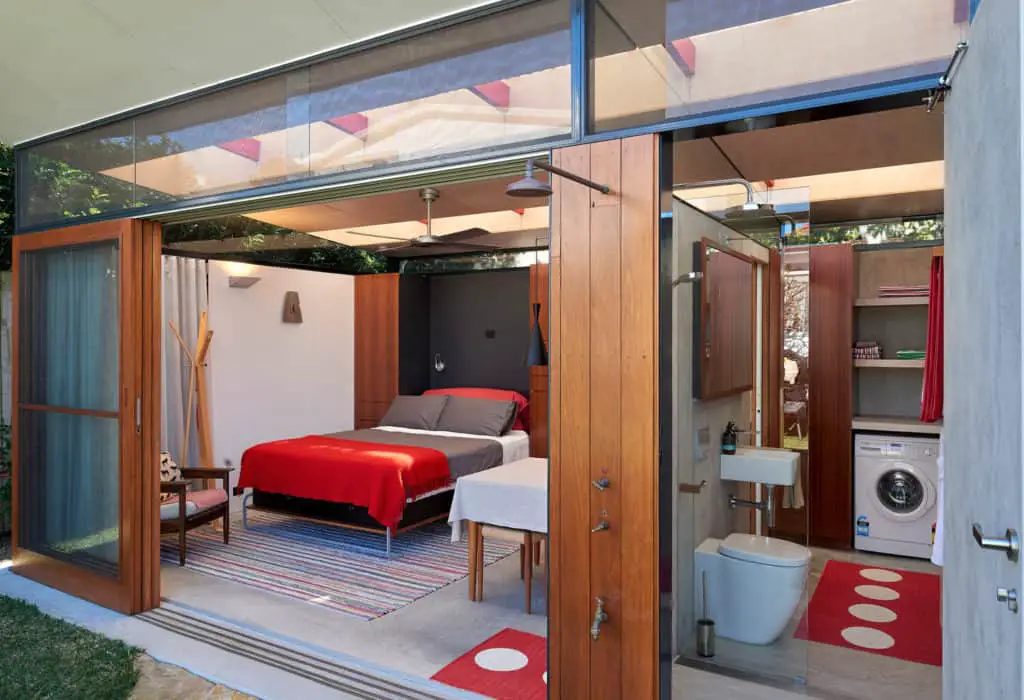 This small space manages to pack in a home office, living area, kitchenette, bathroom with laundry, shed area with workspace, storage, an outdoor entertaining area, and an outdoor shower. Phew!
The studio has been designed with sustainability in mind and includes a 4000 litre rainwater tank located at the back of the studio which collects water for use in the laundry, toilet and garden.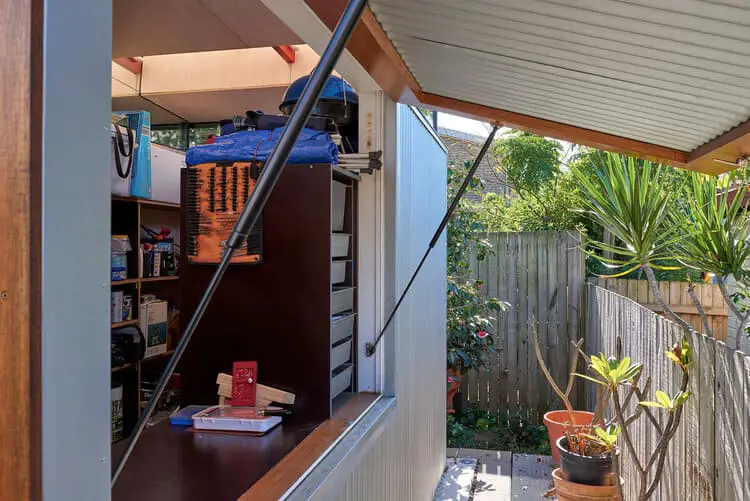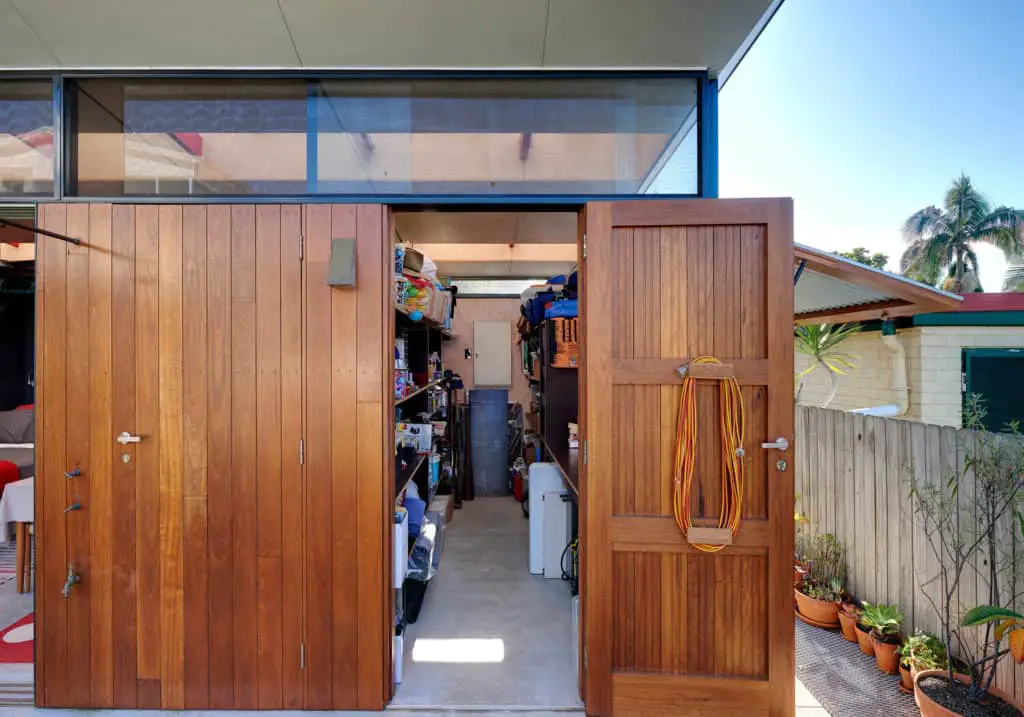 The studio is constructed from a steel frame with the front façade beautifully lined with blackbutt timber panelling. The other facades are clad in Colorbond corrugated Zincalume.
Internally, most of the walls are lined with whitewashed and waxed plywood and the floor is steel-trowelled concrete with beeswax and orange except for the bathroom which has been constructed on cement board and then tiled. Polycarbonate Laserlite sheets have been used for the skylights and highlight windows.
2. Writer's Shed, Melbourne, Victoria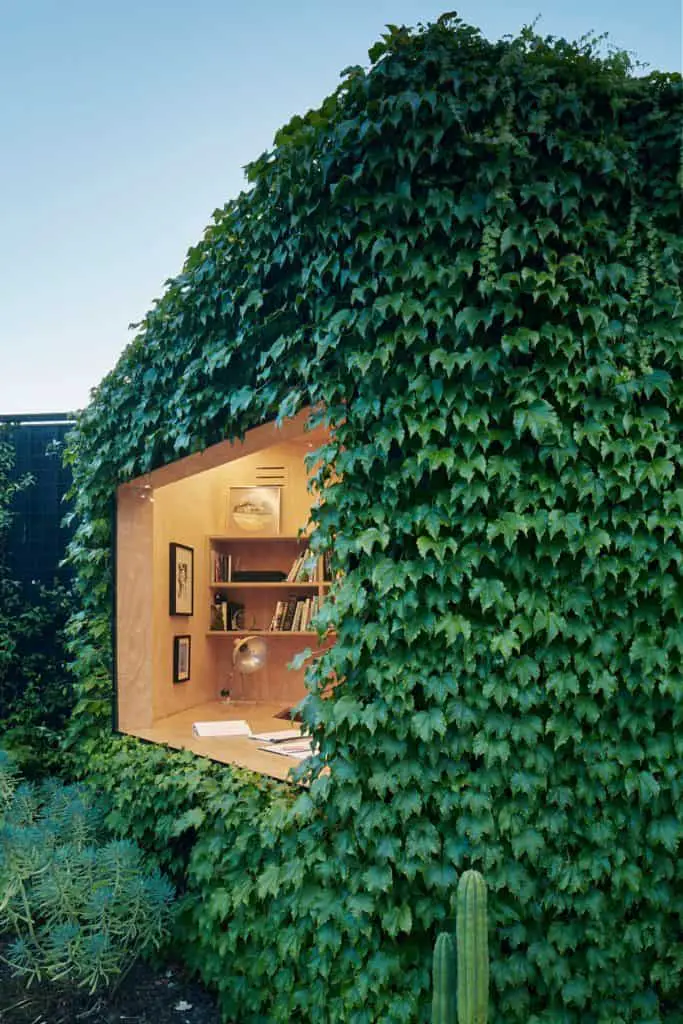 Size – 10m2
Budget – Unknown
Uses – Writer's home office/writing space
At just 10m2, this compact studio space is the perfect writing space for the homeowner based in the south-east of Melbourne.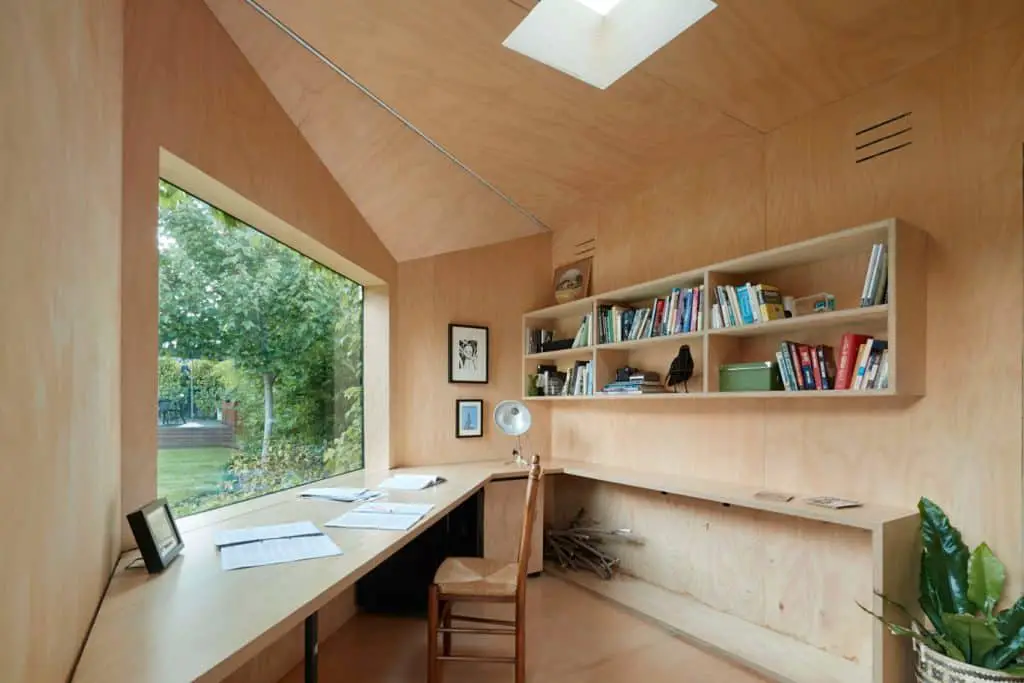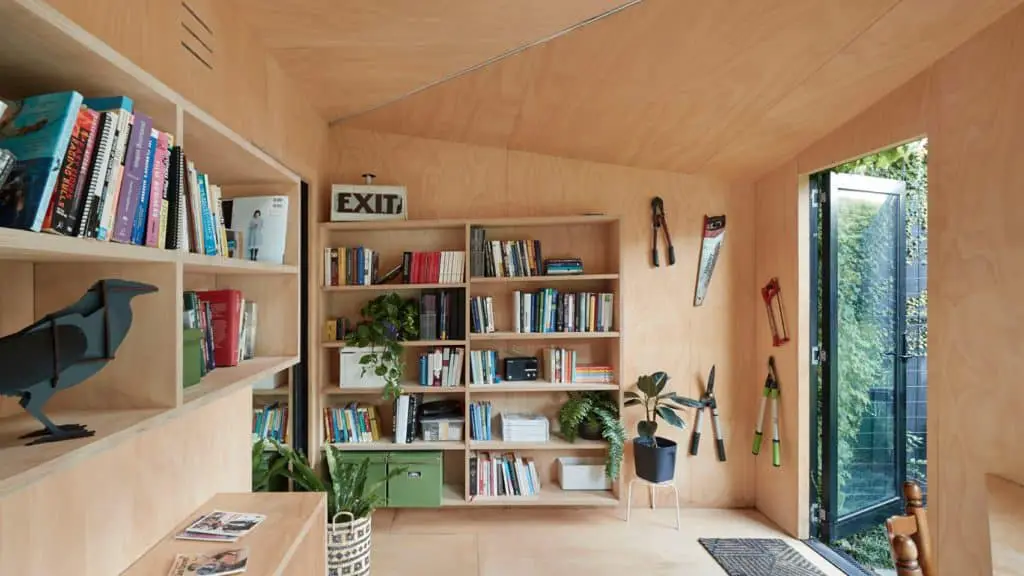 The garden studio has been designed by Matt Gibson Architecture to blend and camouflage into the garden instead of protruding out with a clever planting scheme designed by landscape designer Ben Scott. The studio walls have been wrapped in Boston Ivy which helps it hide within the garden and helps it to stay cool on hot days.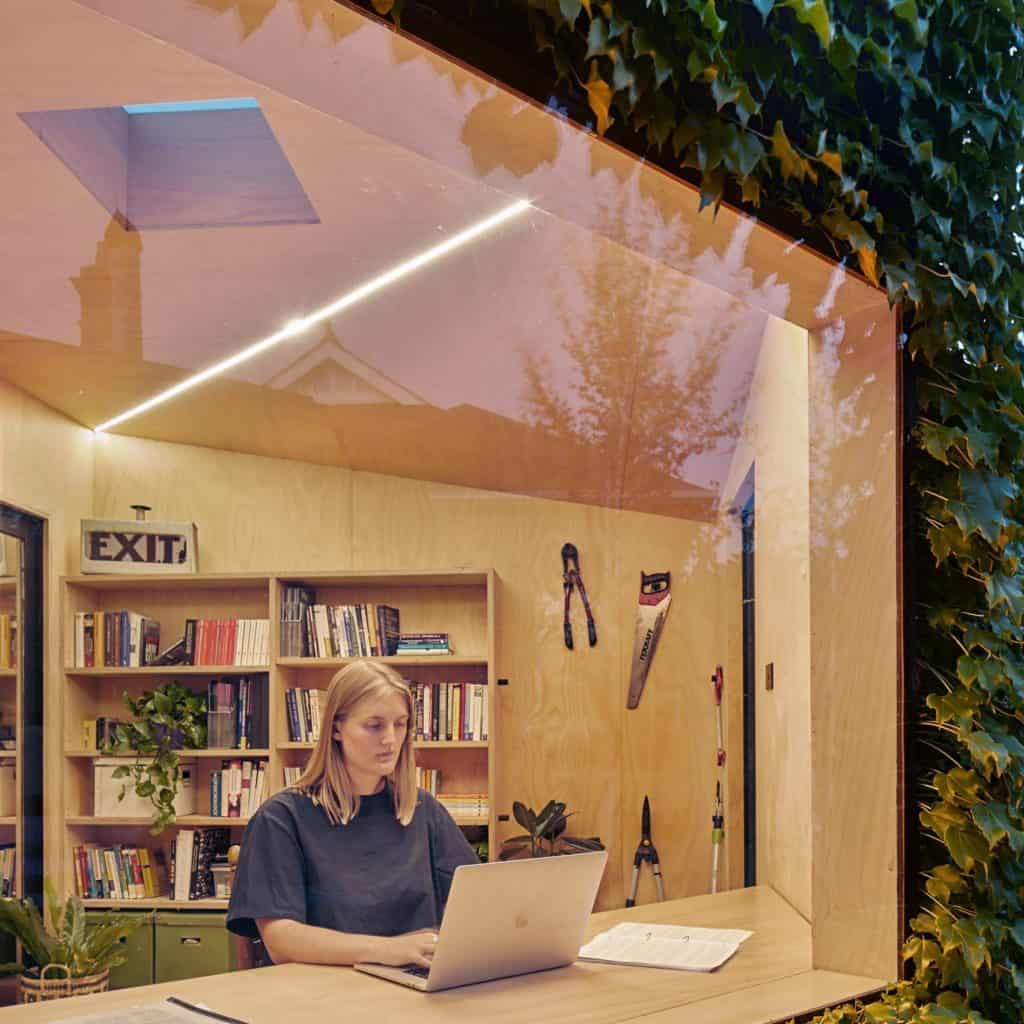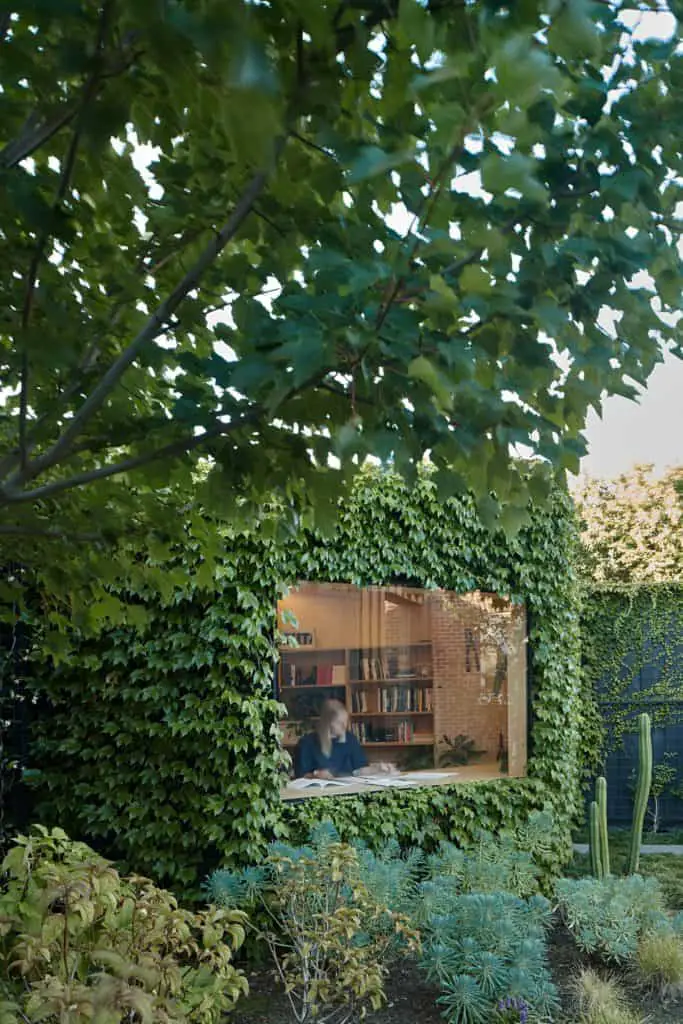 The shape of the studio is a standard rectangle with one corner cut away creating a triangle. The desk extends along this edge creating a large workspace with a window overlooking the garden.
The interior walls, floors and ceilings are clad in plywood including the built-in desk and bookshelves to create a unified look. Underneath the ivy is a rubber membrane called Butynol which keeps the building waterproof and insulated.
3. Indigo Jungle Studio, Brisbane, Queensland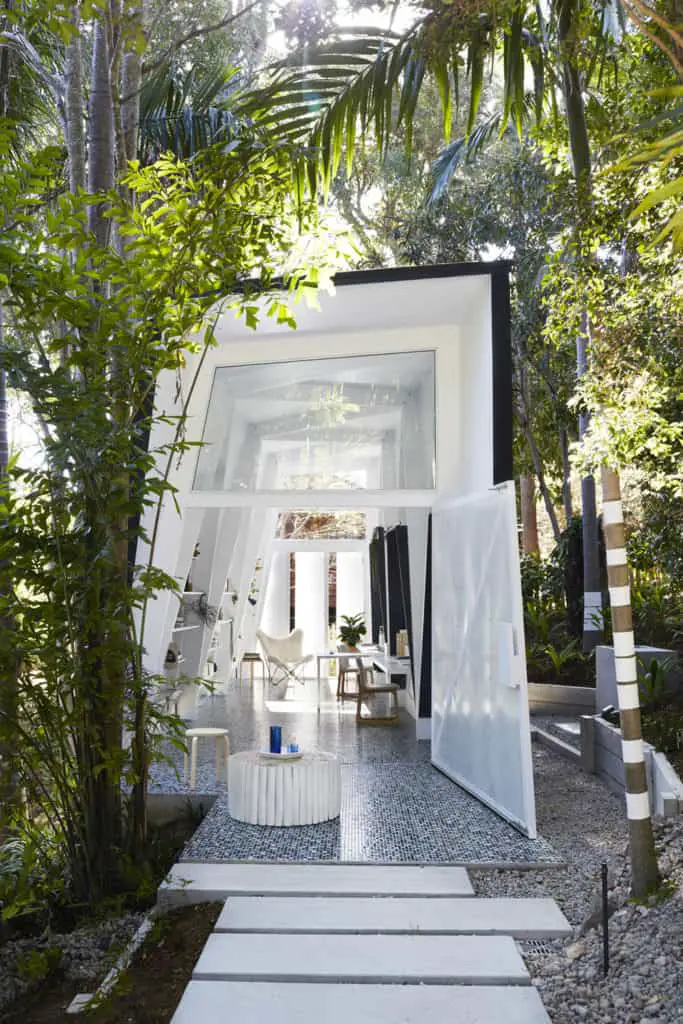 Size – unknown
Budget

– Unknown

Uses – Studio for interior design firm with flexibility to be something else in the future
Designed by architect firm Marc and Co, this studio was designed for interior design business Indigo Jungle Studio and is in a sub-tropical garden in Brisbane surrounded by tall palms.
The design is based on the idea of a shack in the jungle; somewhere shady and dry to protect from the elements. In this sub-tropical urban garden, the shack is interpreted to be the elements – entry, roof, and window. This transformed into a large, sloped roof, lots of glazing framing the surrounding landscape and a narrow entry which makes the interior feel bigger.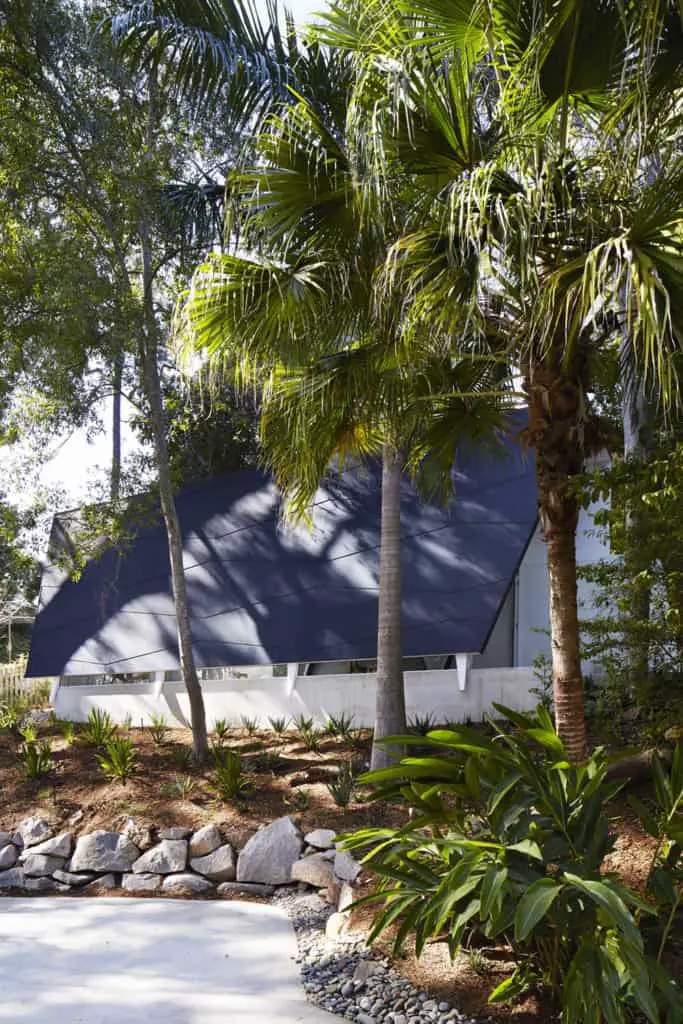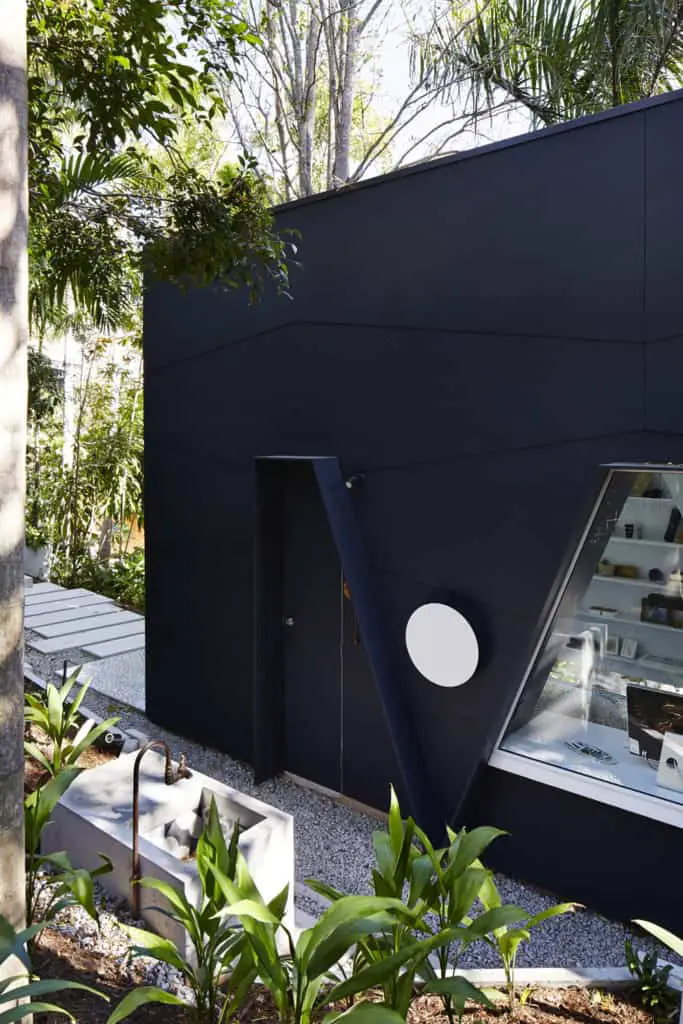 The studio is constructed from a cross-braced timber frame which is left exposed internally and painted white. On the exterior the studio is clad in painted fibre-cement cladding cut to mimic traditional shingles and laid in a zigzag pattern to add interest and merge with the shadows of the subtropical garden.
In summer, both ends open to enable a breeze to flow through cooling the space down. In winter, quality insulation means the interior stays warm from one heater.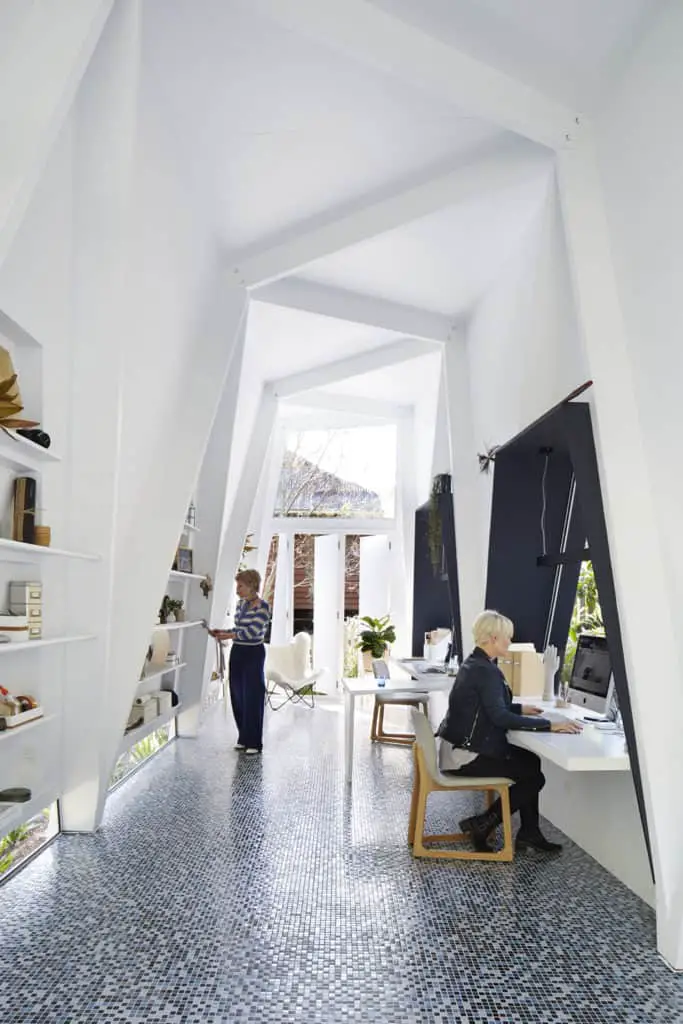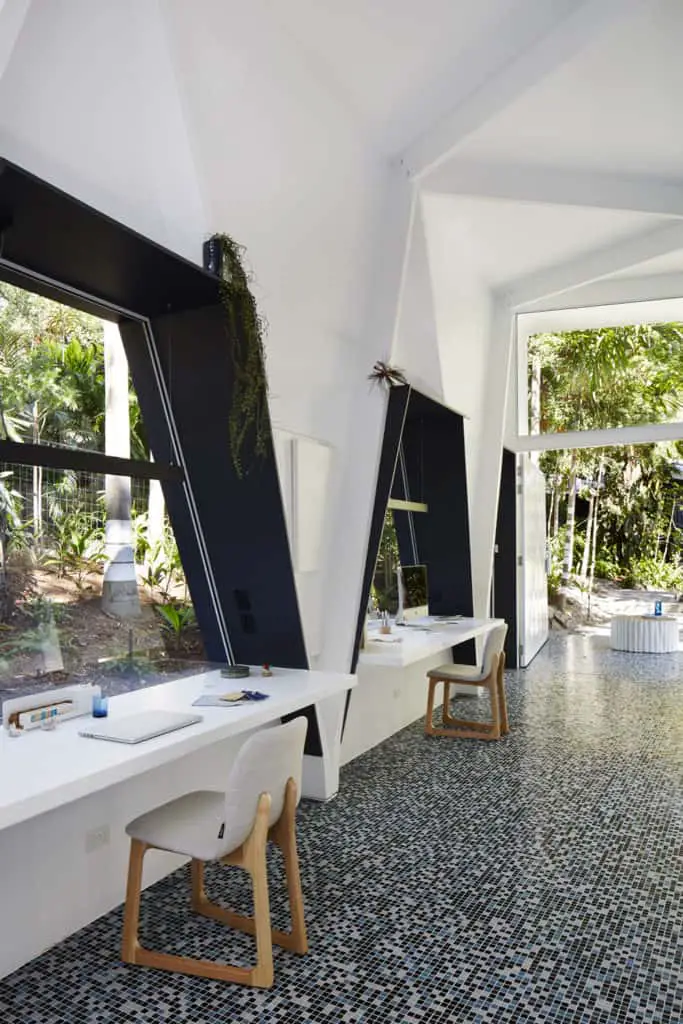 The interior is nearly all-white expect for black frames highlighting the windows. The white interior acts as a blank canvas for the design studio to test and display ideas. The ceilings are deliberately high to enhance the feeling of space as the floor plan is relatively small.
Fold up timber desks are built into the triangular shaped windows and bookcases are built into the zig-zagged shaped walls. This enables the space to be multi-use if required in the future.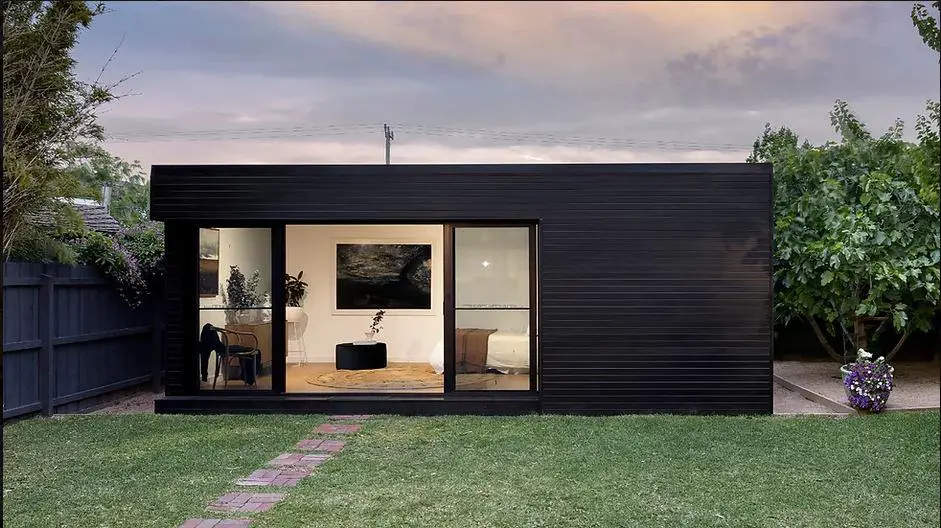 Size – 8mx4m
(32m2)
Budget – Prices
start from $18,500 + GST
Uses – An extra bedroom with ensuite
An InOutside backyard room is being used as an extra bedroom complete with ensuite. It is a customised Mallee design. InOutside prefabricate backyard rooms offsite and then transport and erect them on site saving you the hassle of living on a construction site. They have a wide range of different designs to choose from and they can also be customised to suit your needs.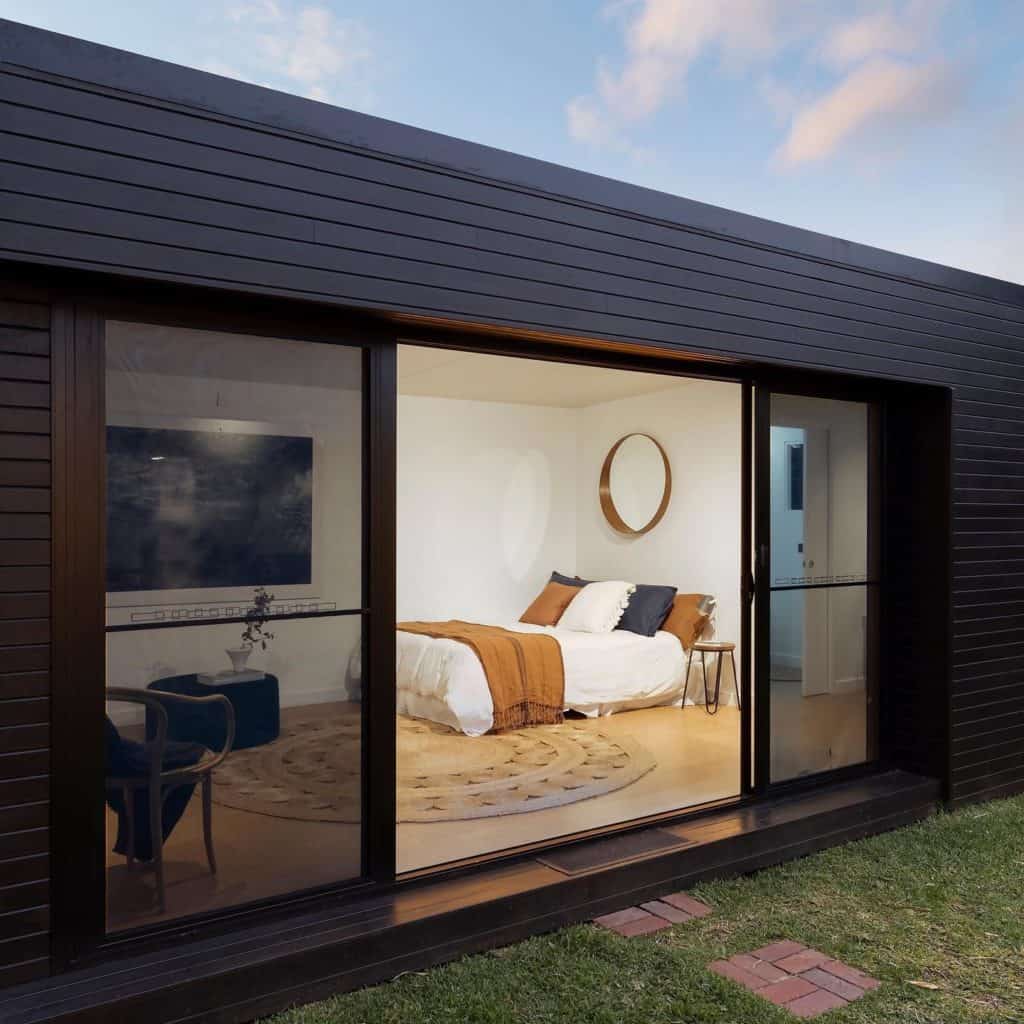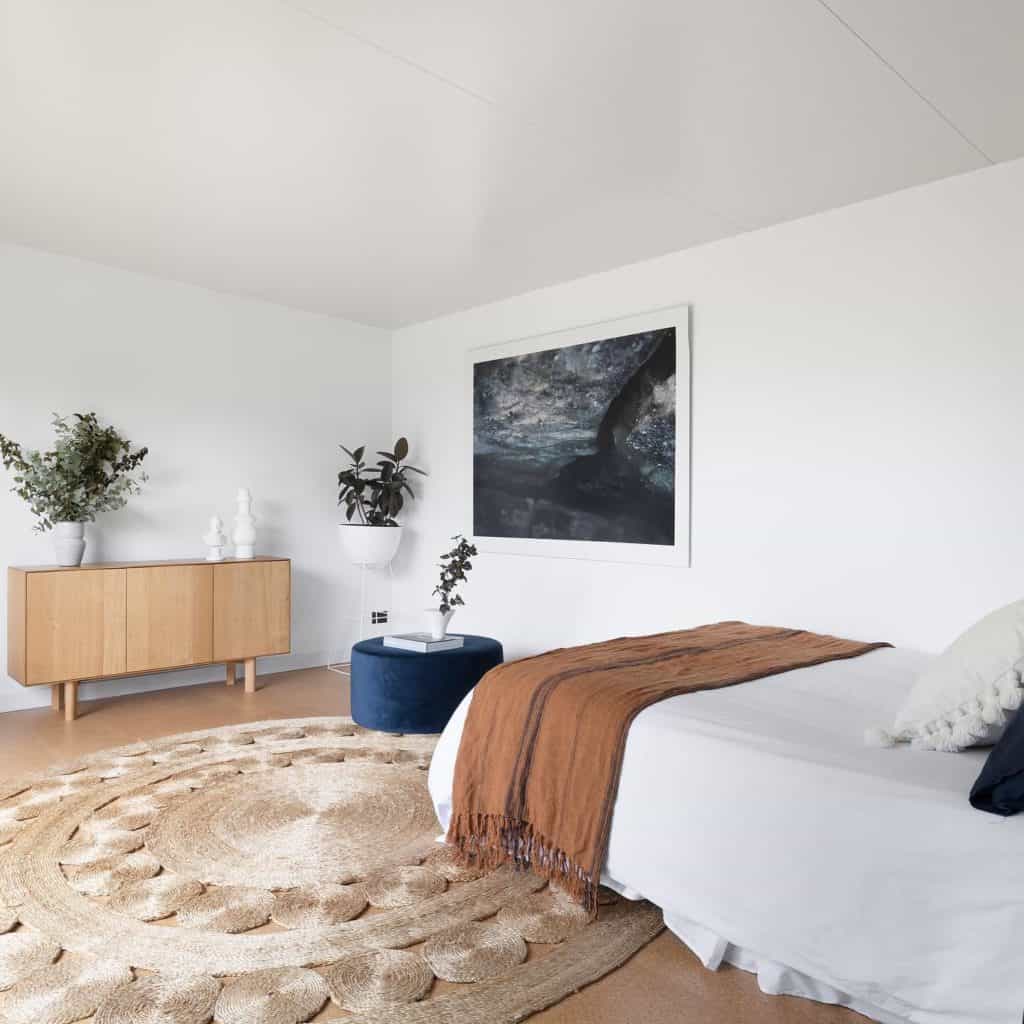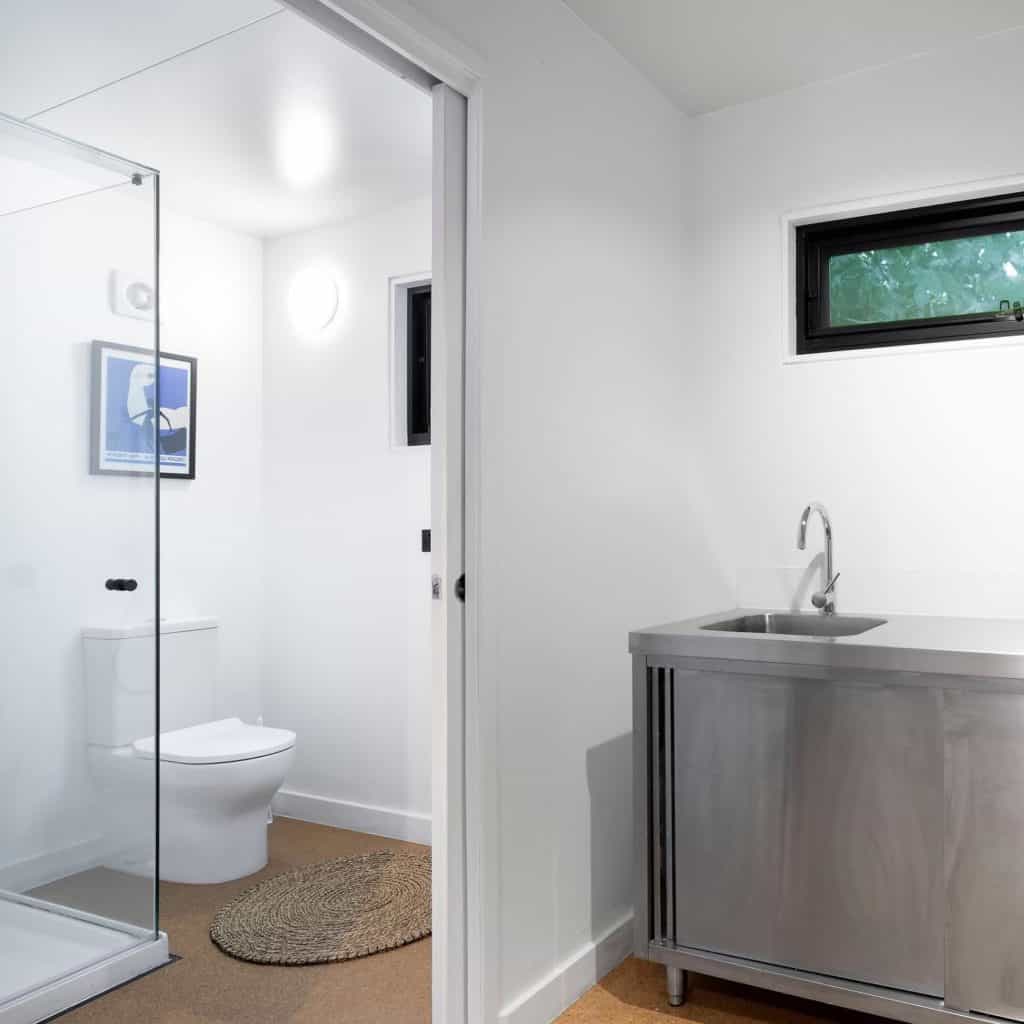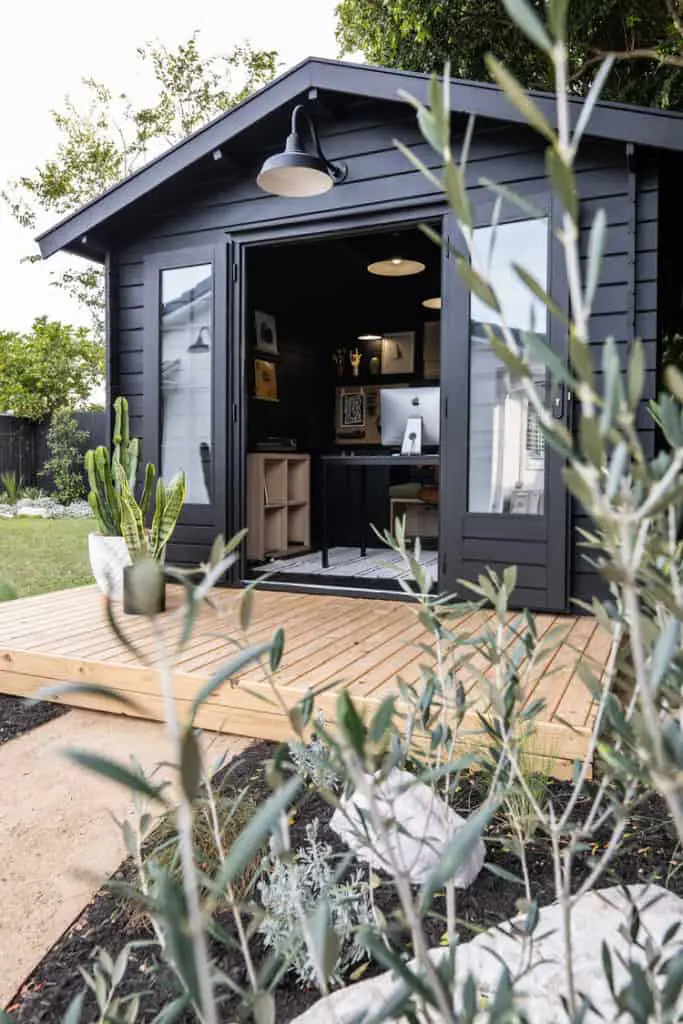 Size – 3x3m /9m2
Budget – Unknown
Uses – A workspace and somewhere to listen records and relax away from the main house.
With Mark and his partner Loni from Adore Magazine both working from home, extra space was needed. It was decided that Mark would work from the shed so mission Mark's Studio was started. They chose a kit shed from SheShedz which came pre-designed but needed to be built on site. No planning approval was needed as the shed is only 9m2. 
A small deck was added to the front of the shed to extend the usable space. The interior has been cleverly fitted out with space saving Ikea products to maximise the space. 
Mark chose a dark colour scheme and both the interior and exterior was painted in Dulux Colourbond Night Sky. The shed has created another space for the couple to enjoy and Mark often spends time listening to records out here.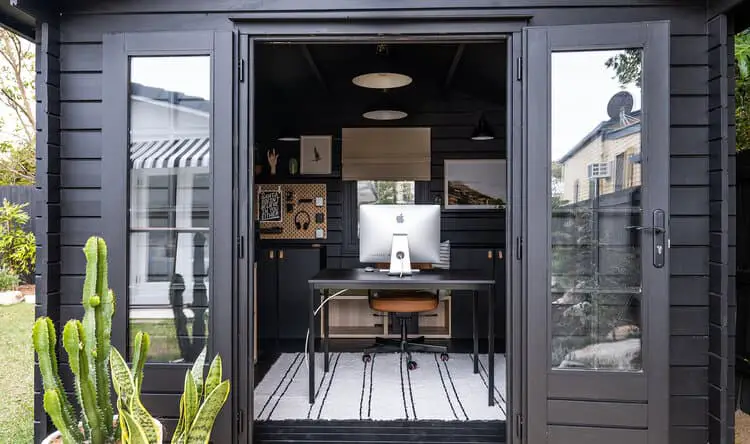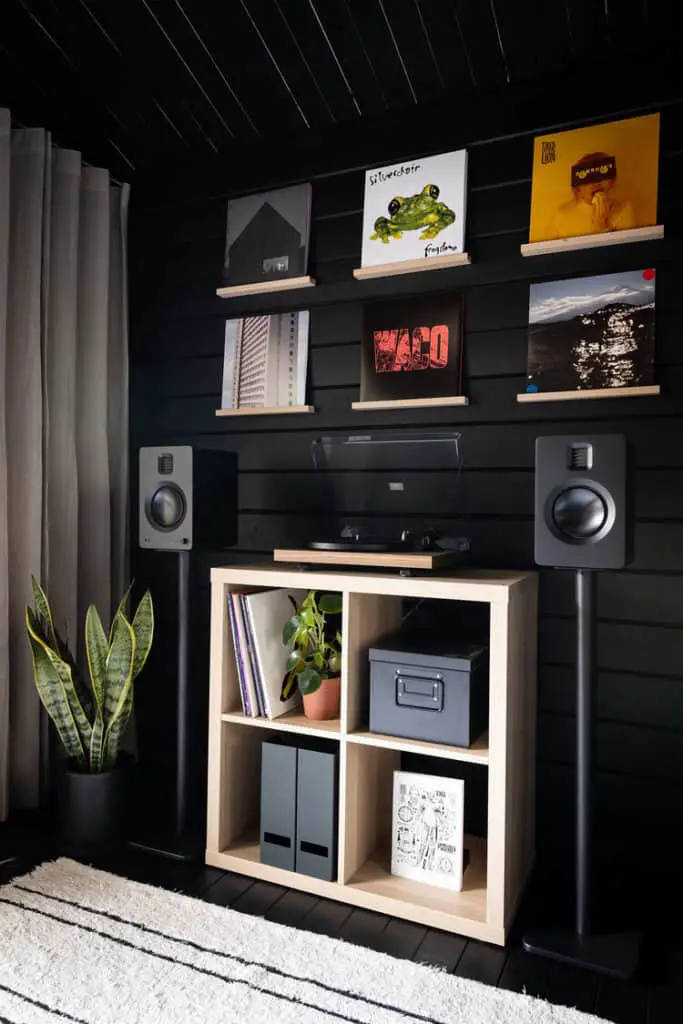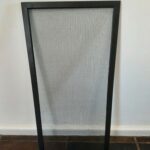 An easy DIY project, you can replace your fly screen in a...
Read More