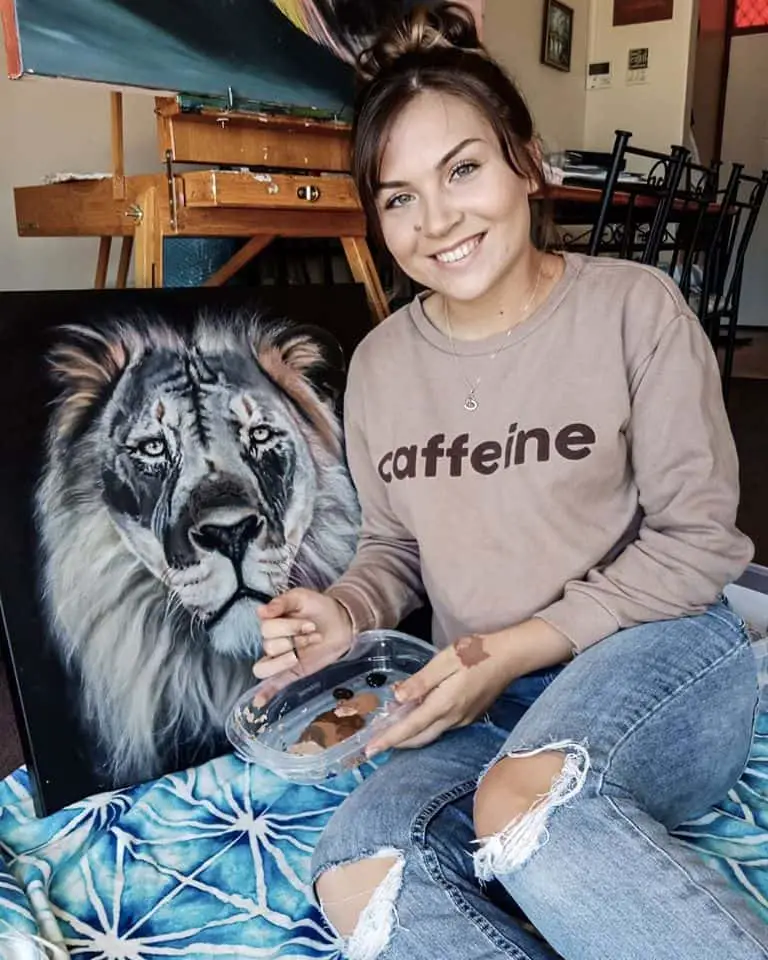 Mary was born in South Australia and spent most of her childhood travelling Australia. She has now settled back in Adelaide as of last year with her own little family.
She is a self taught artist and has been painting ever since she can remember. Art has always been a big part of her life.
Her style is mostly realism and her current medium of choice is acrylics painted on stretched canvas.
One of her favourite things is exploring ways of adding emotion into a painting to make it come to life.
The ocean has always been a favourite place of Mary's and one of the places she feels most inspired along with being in nature, listening to different music and hearing peoples stories.