In today's world, every second counts. Meal prep has been done for ages, but it's recently taken off in households across the globe due to the benefits of planning ahead: saving time, money, effort, and stress. If you're a meal-prepper, then you know the ins and outs of planning your meals and snacks. But could you be better at it? Here are some changes you can make to your kitchen that will enhance your space for meal prep, saving you more time and energy.
Keep Your Kitchen Stocked
Meal prep takes some stress from grocery shopping since you'll know exactly what you need, foregoing the mindless wandering down aisle after aisle. If you shop at a bulk wholesale shop, like Costco, you could also be saving a bit of money. Many meal preppers keep ingredients and supplies on hand that you might be able to find at a bulk supply shop.
Canned beans, brown rice, quinoa, oats, cooking oils, broth and spices, and more are sure to make their way into your meals. Many of these ingredients and other canned foods have a shelf life that allows you to keep as much of it on hand for a decent amount of time.
As for your proteins and vegetables, look for frozen options that will last longer and buy seasonal veggies for freshness and the discount. As long as you have a healthy balance of carbs, protein, and plants ready to go, you can prep any day of the week.
Take Inventory and Organise
Whether you're a seasoned prepper or you're just starting out, make sure you're incorporating a bit of organisation every time you buy or use ingredients. If you do happen to find a great sale on frozen vegetables, rotate your ingredients, moving the oldest batch to the front.
Also, rotate foods and make those that are about to expire visible, "so you know what to eat first." Besides, moving all of your ingredients around gives you a better idea of what you're about to run out of. Keep a list on your fridge to write these down as you notice them.
Another way to keep track of ingredients and keep everything tidy is by grouping ingredients for each meal together. The goal is to make things as easy as possible for yourself.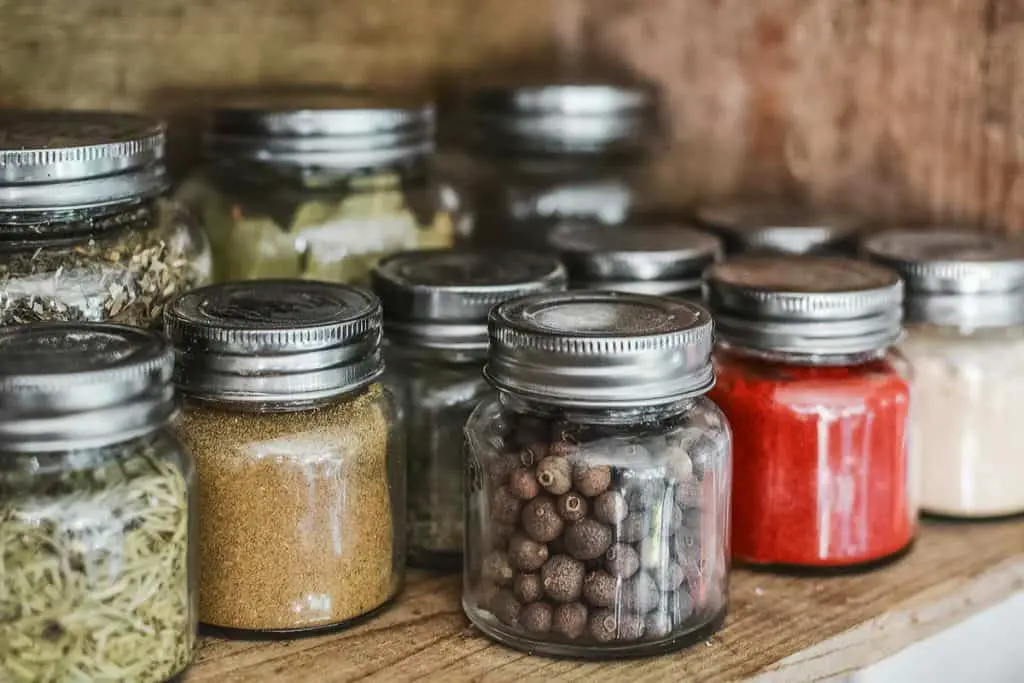 Make It Easy on Yourself
You have the pantry and fridge organised, but you can make things better with the right supplies. To start, there's no point in cooking ahead of time, if you don't have enough containers to divide the food into. Keep a decent amount of containers and bags available. Devote one cabinet to housing all of your containers, and give a drawer up for the lids. Save yourself from the frustration of rummaging through piles of plastic.
Consider glass containers, too, like canning jars. Liquids and solids both work in glass jars. Plus, they're see-through, so you won't have to search around the fridge for the correct meal. They'll also double as storage containers for your pantry.
Ditch the unstructured packaging your pantry foods usually come in, and upgrade to clear storage containers. Next time you're prepping, don't waste time probing plastic packages and cardboard boxes to find what you need. Storage containers are easier to handle.
Upgrade the Kitchen
So, you've got your recipes laid out and food and containers conveniently located. If you're still not happy with the time it takes to meal prep each week, consider making bigger changes. A few small tweaks to your kitchen can make a big impact.
With a bit of remodelling, your kitchen can become a place you don't mind spending time in. If your kitchen is small, swap out free-standing appliances for built-in alternatives. Install a roll-out pantry for maximum storage in a small space, and replace your cabinet doors with glass fronts.
Meal prep makes your life easier in many ways. Expand on that intent, and give yourself a kitchen that enhances your time spent prepping. Being healthy doesn't have to be difficult, and small improvements can lead to a healthier you, quicker.
Article by Guest Blogger – Alice Robertson from tidyhome.info/