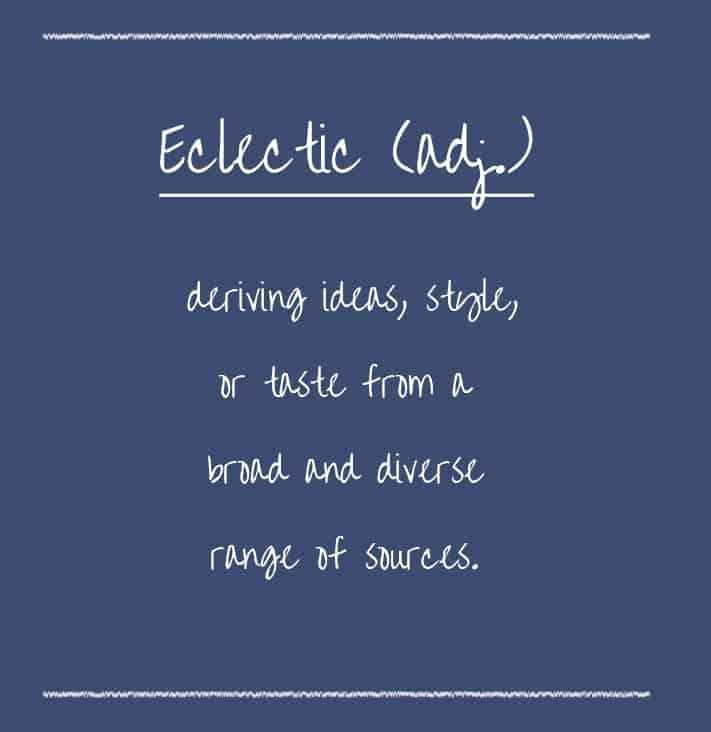 According to the dictionary definition of eclectic, it is an adjective which describes "deriving ideas, style, or taste from a broad and diverse range of sources". 
When applied to home decor, an eclectic style is where you mix different styles, colours and patterns to create a vibrant look. 
The reason I love this look is that you can create a scheme from items that inspire you from all of your favourite styles, mix them together and voila! – you have an exciting eclectic decor scheme. 
There is an important rule I like to follow which is when mixing patterns, use different scales to avoid clashes.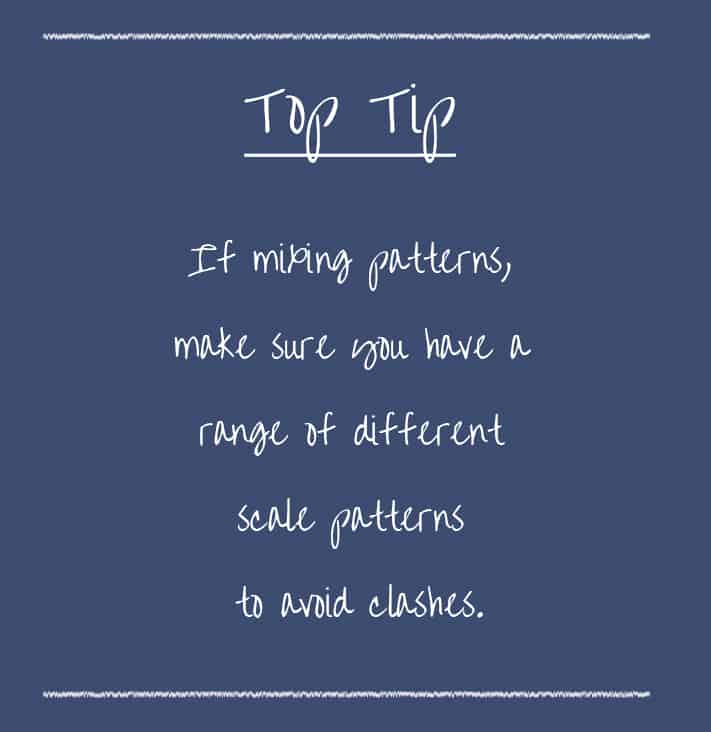 Where to buy eclectic home decor?
For some funky candles and eclectic vases, try Manara Home. The brand was founded by Katie Milne and she handmakes her candles in St Kilda, Melbourne. Claim to fame – being one of the first to bring the bubble candle to Australia. 
If bold colours and prints are your jam, check out Kas Australia.  Founded in the 1970s, this brand's goal is to stand out from the crowd. They design and produce high-quality sheet sets, quilt covers, cushions, towels, and fragrance, among other homewares. 
How to decorate in eclectic style
An eclectic style is not for everyone. It takes a brave and creative person to pull this look off. If you would like to create this look, here are some tips to help you give it a go:
1. Curate your items into vignettes.
Choose items you love and create vignettes around your home to display them. For example, this sideboard wall art collection from kate_rose_morgan.
There is a mixture of different styles going on from a vintage frilly lamp and gold pineapple vase to gold ornate picture frames mixed with modern black frames.
Even though these are different styles, the collection of items is curated well and put together in a thoughtful way which works.
Every space in your home is a chance to curate items you love, tell a story and create interest in your scheme. 
If you thoughtfully place items together, the overall scheme – even though eclectic – will flow much better than if you just place items here & there without much thought. 
2. Mix up your pattern scales.
It is great to be able to mix patterns in an eclectic scheme as I love beautiful fabric and bold prints. However, as my number one rule says – when mixing patterns, choose different scales to avoid clashes.
If you decide to choose all small scale patterns, they are all fighting for your attention at the same time leading to uncomfortable and easy feelings. Who wants to sit in a living room where you feel uneasy?!
If you mix pattern scales, your eyes see the larger patterns first and can then focus on the smaller scale patterns making you feel much more at ease. 
3. Add texture to your scheme.
Adding different textures helps to create a soft and interesting scheme. Mixing different textures is particularly important if you opt for a neutral colour palette in your eclectic scheme. 
In this living room, the designer has mixed velvet (sofa and ottoman), fur throws, textured lampshade, metal lamp, macrame wall hanging, wooden furniture and a large rug. 
4. Don't be afraid of colour.
You can create an eclectic scheme with a neutral colour palette, however you should not be afraid of using colour.
If you have no idea where to start, take a look at the colour wheel: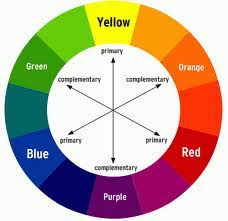 In the living room above, the owner has used blue / teal walls with contrasting orange accessories. They have even used green (plants) as a complimentary colour. The result is a vibrant scheme without being in-cohesive.
As you may have noticed, many of these eclectic rooms featured in this post include lots of artwork. This is another great thing about the eclectic decor trend; gallery walls.
This could be why the eclectic style is great for creative people as you can showcase your favourite artwork throughout your home. 
It doesn't matter if your artwork pieces are all different styles, colours or eras, they will work as long as you arrange them in a thoughtful way.
If you choose to go with the eclectic style, you should be consistent throughout your home. It can feel disjointed if in one room you have an eclectic style and the next you have a minimalist theme, for example (extremes I know).
Your house should flow and so every room should have the eclectic feel. Yes – even the bathroom!
This is why I mentioned you have to be brave to go with the eclectic style. Your home is a reflection of you and if eclecticism is your thing, go for it!
With the eclectic decor style, you can mix modern with vintage pieces. This means it is great for those who are eco-conscious as it saves a lot of older pieces being sent to landfill.
a_little_toshalove on Instagram has managed to create a beautiful eclectic home with 'side of the road' finds and re-purposed furniture. 
What does eclectic chic home decor look like?
An eclectic chic home brings out your personality. It is a curated collection of wonderful items you have found and love that inspire you in some way. 
If you have been inspired by this blog post, please check out the eclectic decor items we stock here at Interiors Made Beautiful. 
It would also be awesome if you could share this article with your friends.
Thanks for reading.