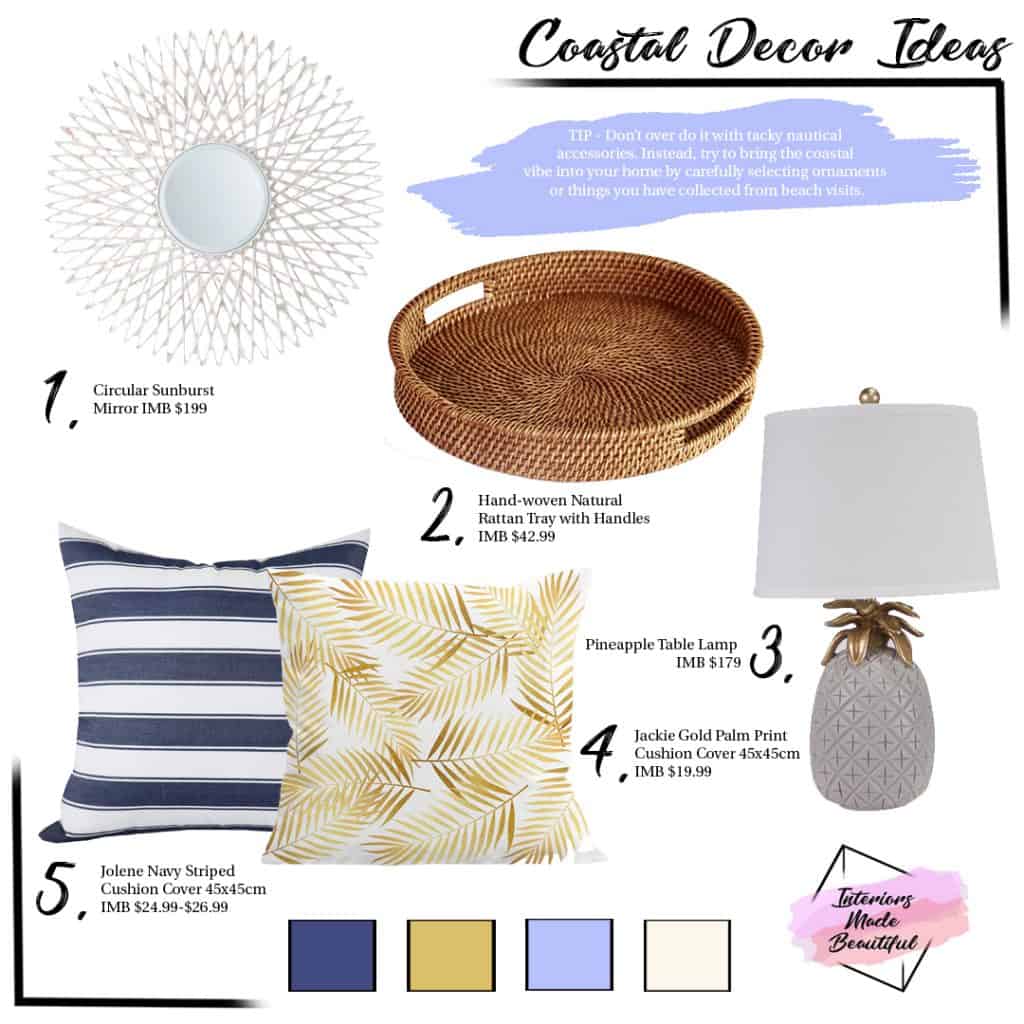 Living by the coast is a dream of many and it seems the Hamptons style décor is here to stay. Since moving to Australia, we have been fortunate to find a place to live close to the beach and I absolutely love it! If you don't however, there are still ways you can master the coastal décor trend without having to live by the sea. Here are my top tips on recreating the coastal décor trend:
The typical coastal colour scheme is as many shades of blue you can imagine. To avoid looking like you live under the sea instead of beside it, I would recommend keeping a neutral colour palette to keep the space light and airy, with only a few of your favourite shades. For example, this living room [below] of golfer Gred Norman's in his Hobe Sound, Florida beach house manages to keep the coastal theme whilst using white, navy, and red. If you are stuck for a coastal colour scheme, navy or turquoise are always good starting points.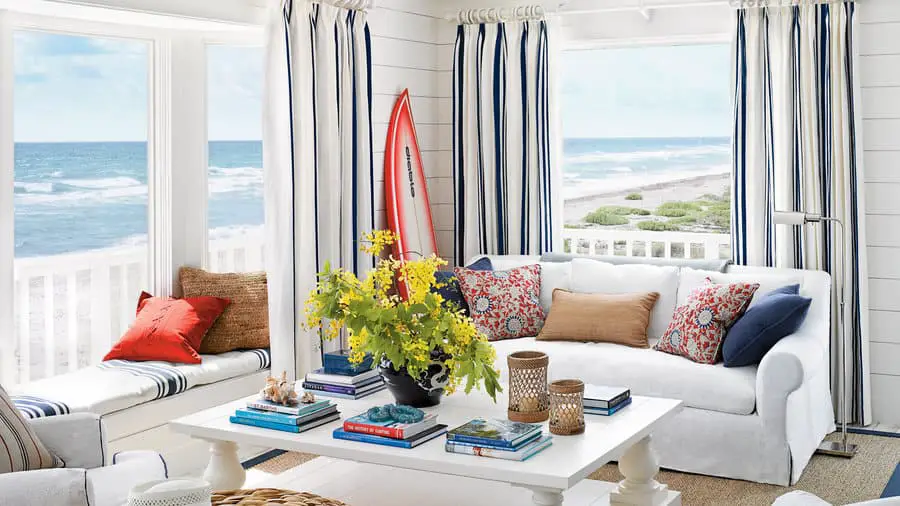 Don't over do it with the tacky nautical accessories. Instead, try to bring the coastal vibe into your home by carefully selecting ornaments or things you have collected from beach visits. For example, this could be a piece of driftwood, a conch shell or coral ornament and mix these sparingly with shop bought items. Try this Circular Sunburst Mirror for a stylist twist to the typical nautical items.
Material wise, I suggest using rattan, natural aged timber or painted white solid wood furniture. Using these raw, natural textures will add depth and authenticity to your scheme. Try this hand-woven rattan tray for a practical, on-trend accessory. This bedroom [below] by Erin at Meadow Lake Road captures the beachy feel perfectly with the rattan lamp shades, starfish print and painted white wooden furniture.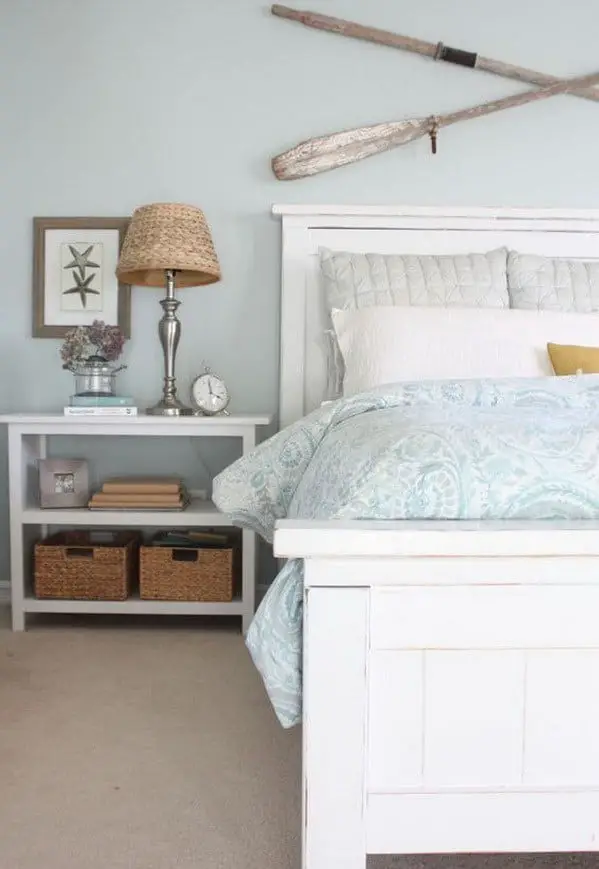 One thing that always strikes me about coastal living homes is the abundance of natural light. A good lighting scheme and the right window dressings can make a world of difference to the light levels in a room. Ensure you get these right and you will be amazed how much more you enjoy the space. 
Don't be afraid of patterns. There are many different patterns created by the sea and on the beach, therefore you can afford to be creative when it comes to your coastal décor. For example, this navy striped cushion or this palm print cushion will look perfect in a coastal living room or coastal bedroom theme.