People often look back at the 70s as the decade that style forgot. It was the time of liberation, self expression and absolute excess. All of this is reflected in their interior mantra screaming, "MORE IS BETTER", at the top of its lungs.
You can picture it can't you.
A room with a bold wallpaper on every wall that is clashing with a printed tweed couch. A bold coloured shag pile rug lying on the floor and the whole room surrounded by every nic nac collected during that persons lifetime.
Yikes!
But even after giving you that beautiful, over-the-top picture, we can actually look back on the cringe era of the 70s and find some pleasant inspiration for todays home.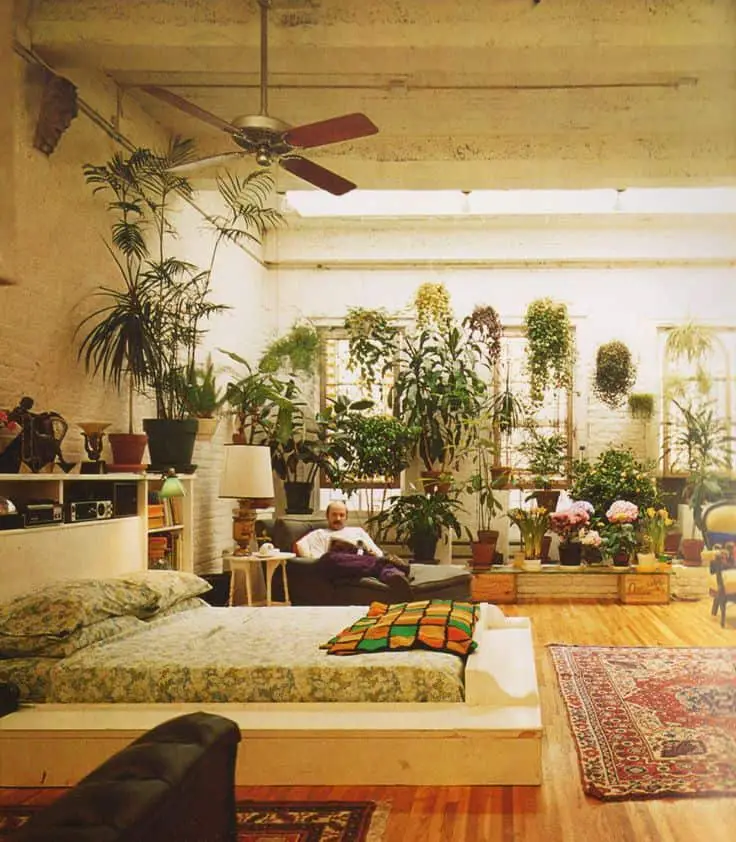 Today, indoor plants are everywhere.
Every house, to every style magazine. You would actually be hard pressed to find a styled room
without one. These days, interiors favour a lot more glass and clean lines, so indoor plants help create a softer space.
Indoor plants is an inspo that has carried on from the 70s, (regardless of what millennials will tell you). I can still remember my Gammy telling me that every house needed something green and living in it.
The obsession with indoor plants ranges from one or two air purifying plants, to the absolute
obsessed who's living amongst a rainforest.
So I suggest rushing to your nearest plant shop because the indoor plant trend won't be
disappearing anytime soon.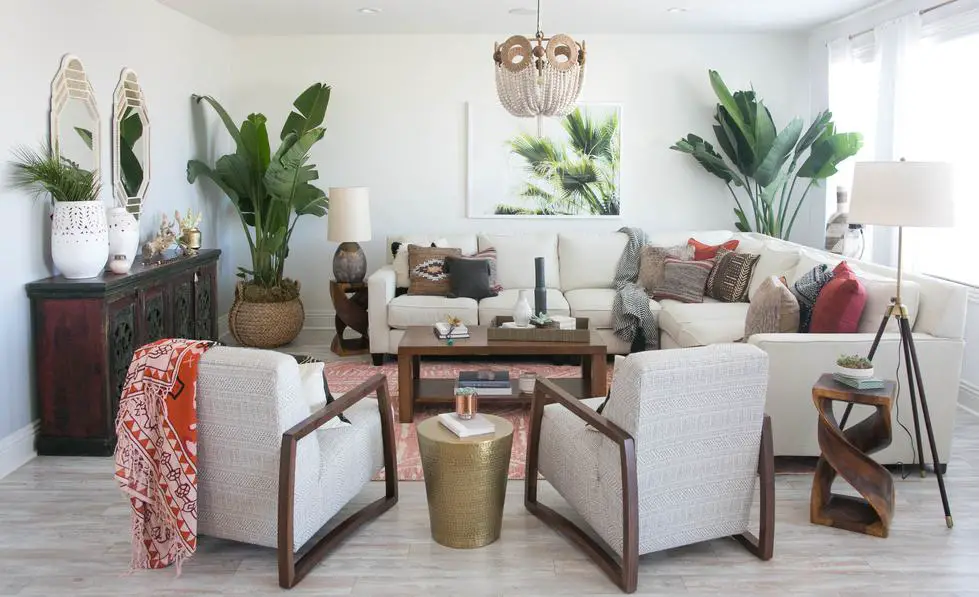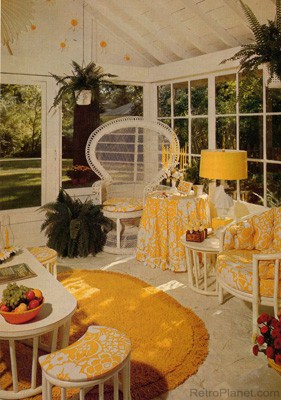 If you haven't got a piece of rattan furniture in your home yet, then you haven't jumped on the
Byron Bay, calming boho train yet.
Despite today's rattan being classed as a modern boho theme, this trend has been plucked
straight from the 70s era. 
Today, rattan is huge and you can find anything your heart desires made from this organic
material. From bed heads and side tables, to coffee tables and baskets. Whether you are wanting all your big furniture pieces like couches made from rattan or just a little pop of natural material like a lamp shade, there is something for everyone.
So dust off your grandmother's old rattan ceiling swing, hang it inside to create that perfect little reading nook and let it enjoy a fresh era.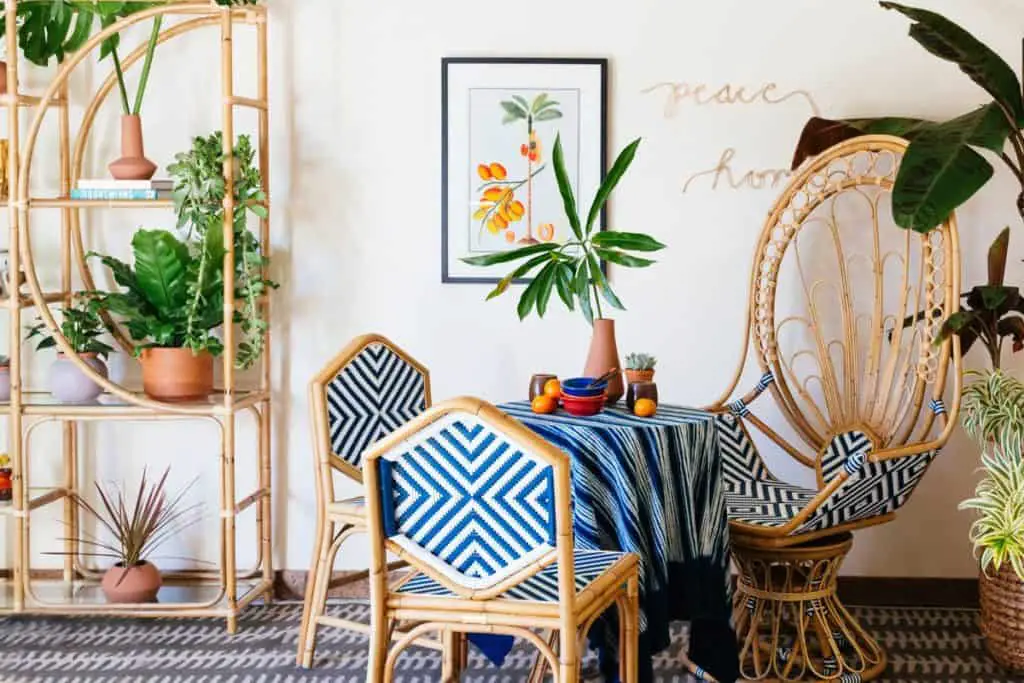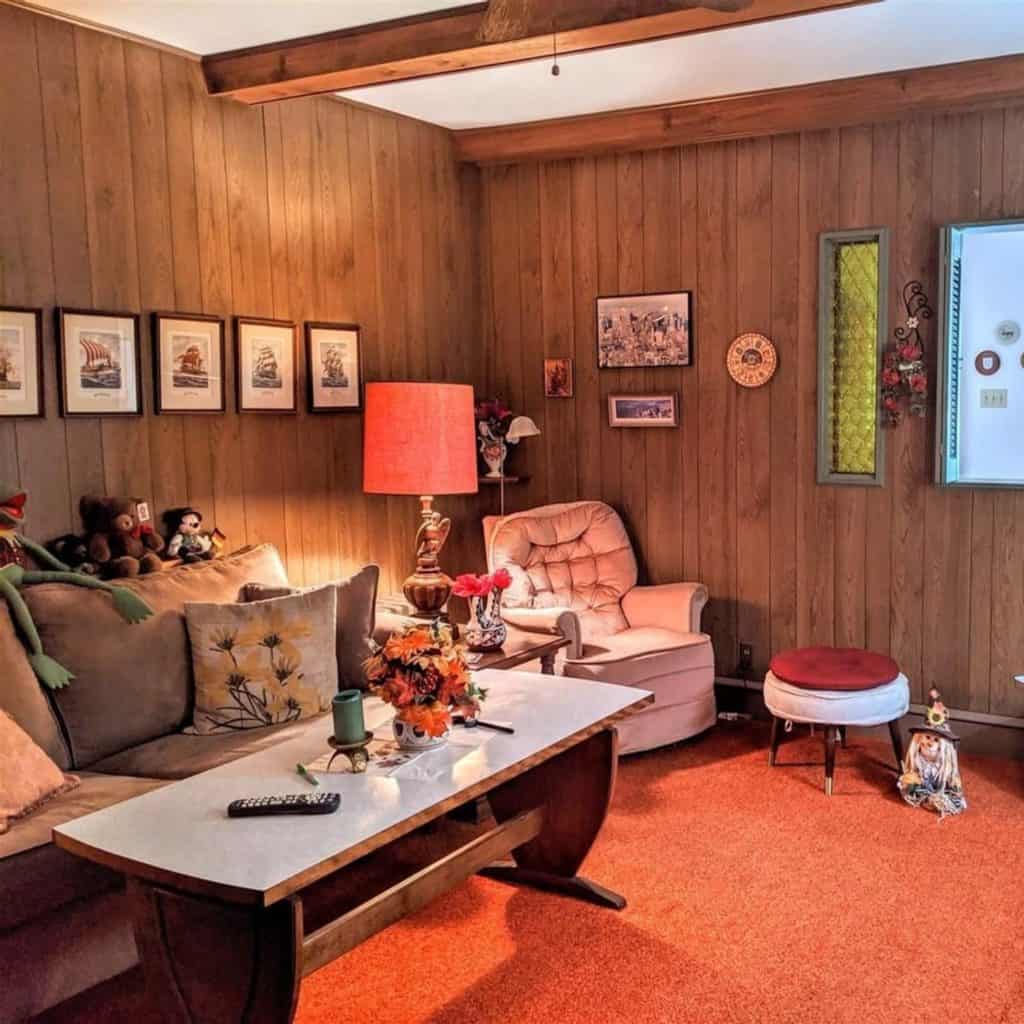 People from every era have always had a love of wood and nature.
The 70s took this love of wood to a whole new level with their wood paneling. It was more than
likely stuck on the wall vertically and was occasionally used as a feature wall, or in true 70s
style, the entire room. 
There was one exception with this 70s style paneling, being that it was usually anything but a natural material. It was normally laminate with a plastic coating that had beautiful fake grain markings on it. Gross!
Timber in general brings a sense of warmth into your home and can add a contemporary
interest. It takes you back to a connection with nature and a sense of calm.
Beautiful real wood as a feature wall or on the ceiling is used horizontally in keeping with our
modern clean line obsession, or it is used in a beloved herringbone pattern to create an
interesting focal point.
While wood in Australia can still be quite expensive, it is usually worth the investment as it won't go out of style and will bring an earthy sense of class to the feel of your home.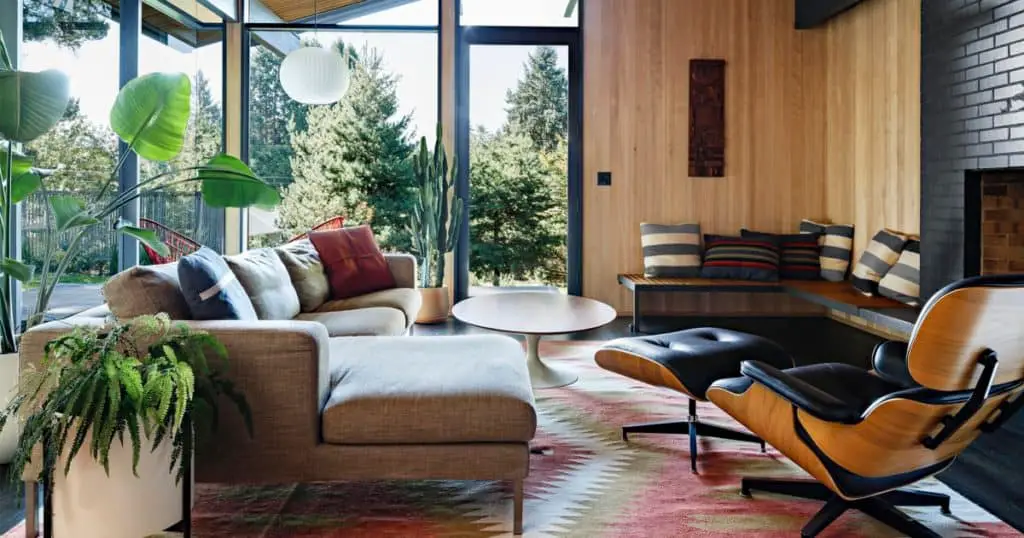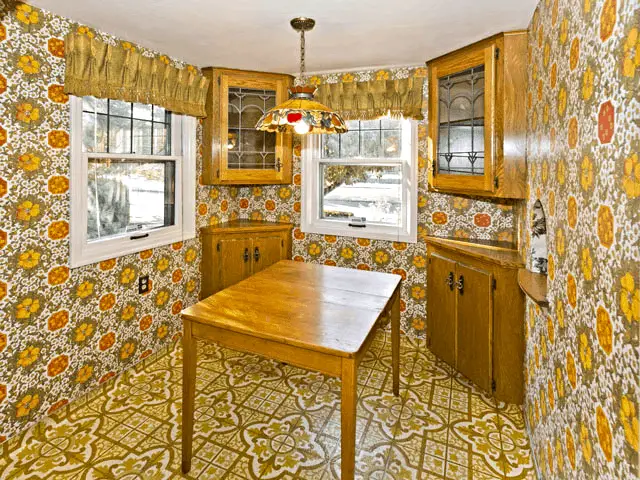 Now we move onto the divisive topic of wallpaper.
People either love it or hate it! There's not too many people who sit on the fence with this one.
In the 70s people loved it! If your room wasn't wood panelled then it was more than likely
wallpapered. And not in any old wall paper. It was usually the loudest print you could get and it
would feature on every wall in the room.
Ahhhh…those were the true gaudy days…
Nowadays you can buy some really amazing (and expensive) wallpaper. Although we usually just stick to the one wall as a focal point of a room.
If you were wanting to decorate with wallpaper on every wall then the best way to do this is to
divide your walls in half and just paper the top or bottom half. This way you wont overwhelm
your room.
Other ways people of the Pinterest era are getting creative with wallpaper is to decorate their
furniture, e.g. the inside of a bookcase or hutch, or even frame and hang it as wallpaper art.
This adds interest, personality and colour into your room without over running it.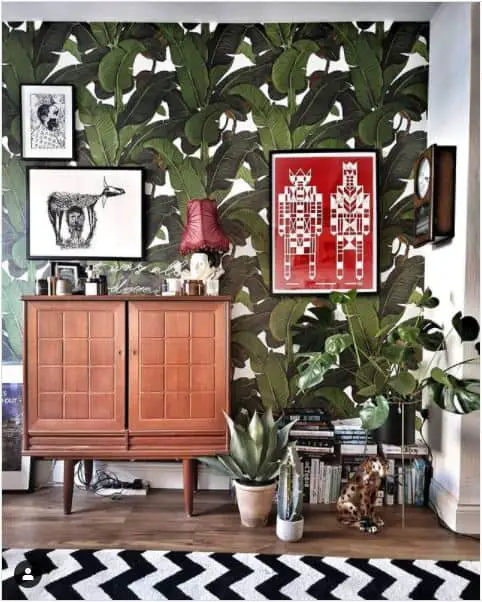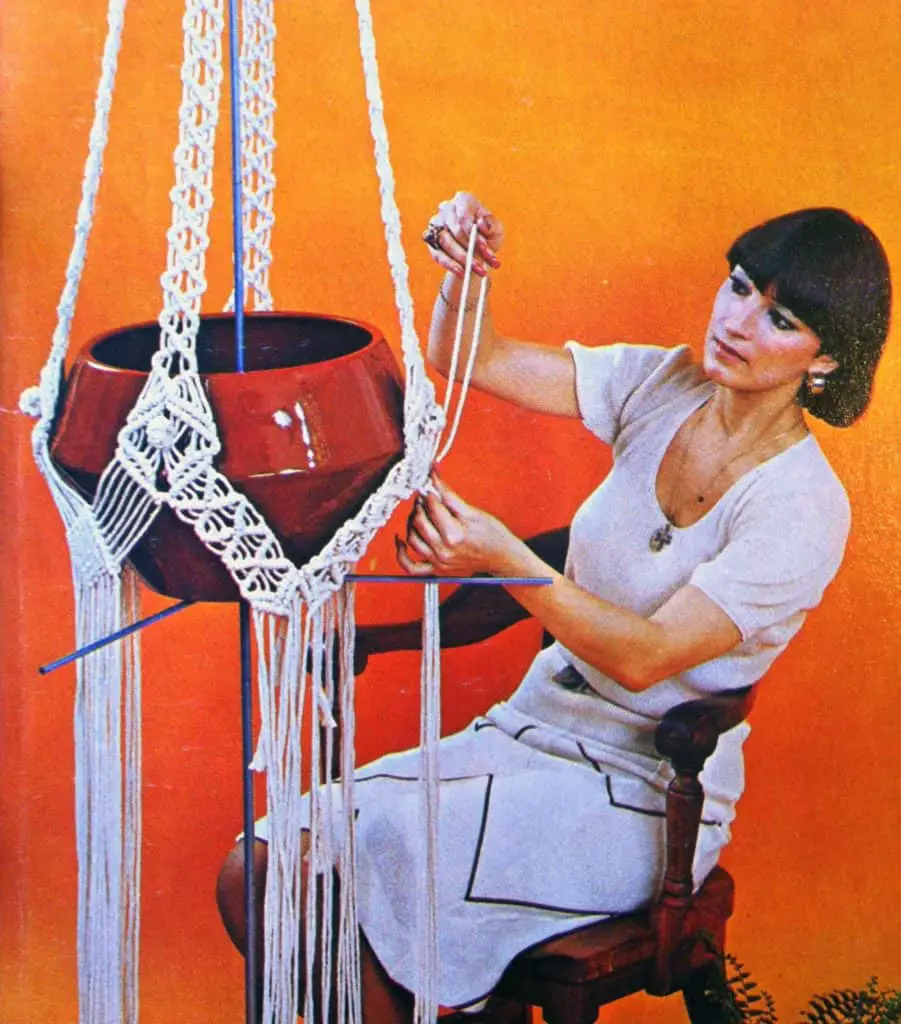 Macrame was a classic 70s hippie art form. It was shaggy, it was soft, and it was hung or worn
for who knows what reason. From belts and bags, to shoes and wall hangings.
Today macrame is back and beautiful. These white perfectly knotted pieces are turning ordinary items around the home, like hammocks, hanging swings, hanging baskets (for all your indoor plants you've now become obsessed with), into beautifully boho styled pieces.
Pinterest is full of DIY tutorials on how to create your own macrame masterpiece. And while I
have taken a look at them, been inspired and then quickly overwhelmed with intimidation, there
are also a lot of ready made macrame pieces that you can buy for probably the same cost to
buy the things I needed, watch the instructions, spend hours trying to make something and
then realising, crap, it looks nothing like the picture!
I'm pretty sure a lot of todays macrame is made on machines.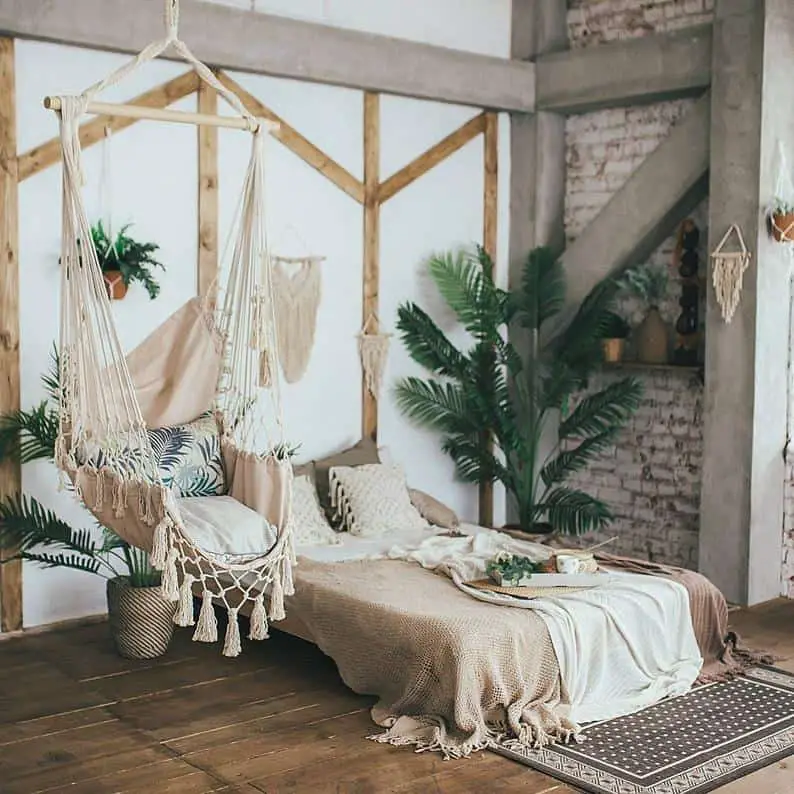 So there you have it. Five simple 70s style ideas for todays interiors.
And while anyone could be forgiven for writing off the decade of the 70s as being derived of any type of style you would even remotely consider for interior inspiration, its nice at least that
we can modernise some memories of loved ones who lived through this crazy hippie era.